Feature
Branded Status Pages
Create public live status pages with customisable colour schemes and data, hosted on a unique url.
---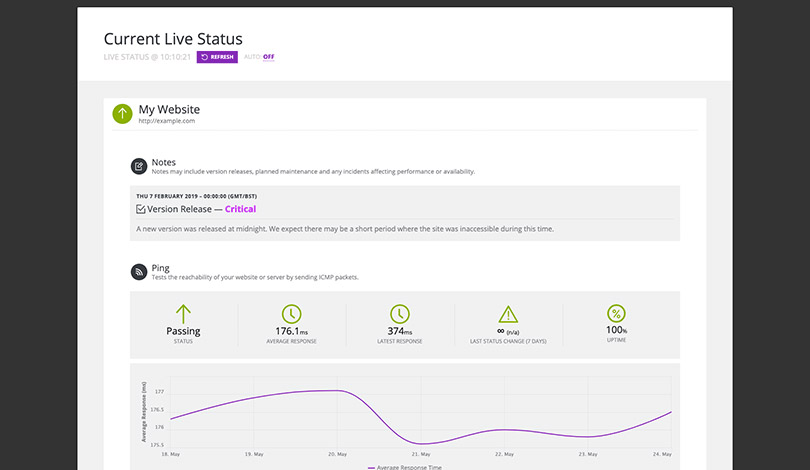 ---
---
AUTO-REFRESHING LIVE STATUS
Keeping up to date with your monitor data
---
Public Status Pages are designed as a great way to provide live uptime data to clients. You control the look and feel of the page, as well as choosing what data should appear. Make as many pages as you wish – for example, design agencies might prefer to create a separate page per customer, just showing the data for that customer's site(s) and server(s).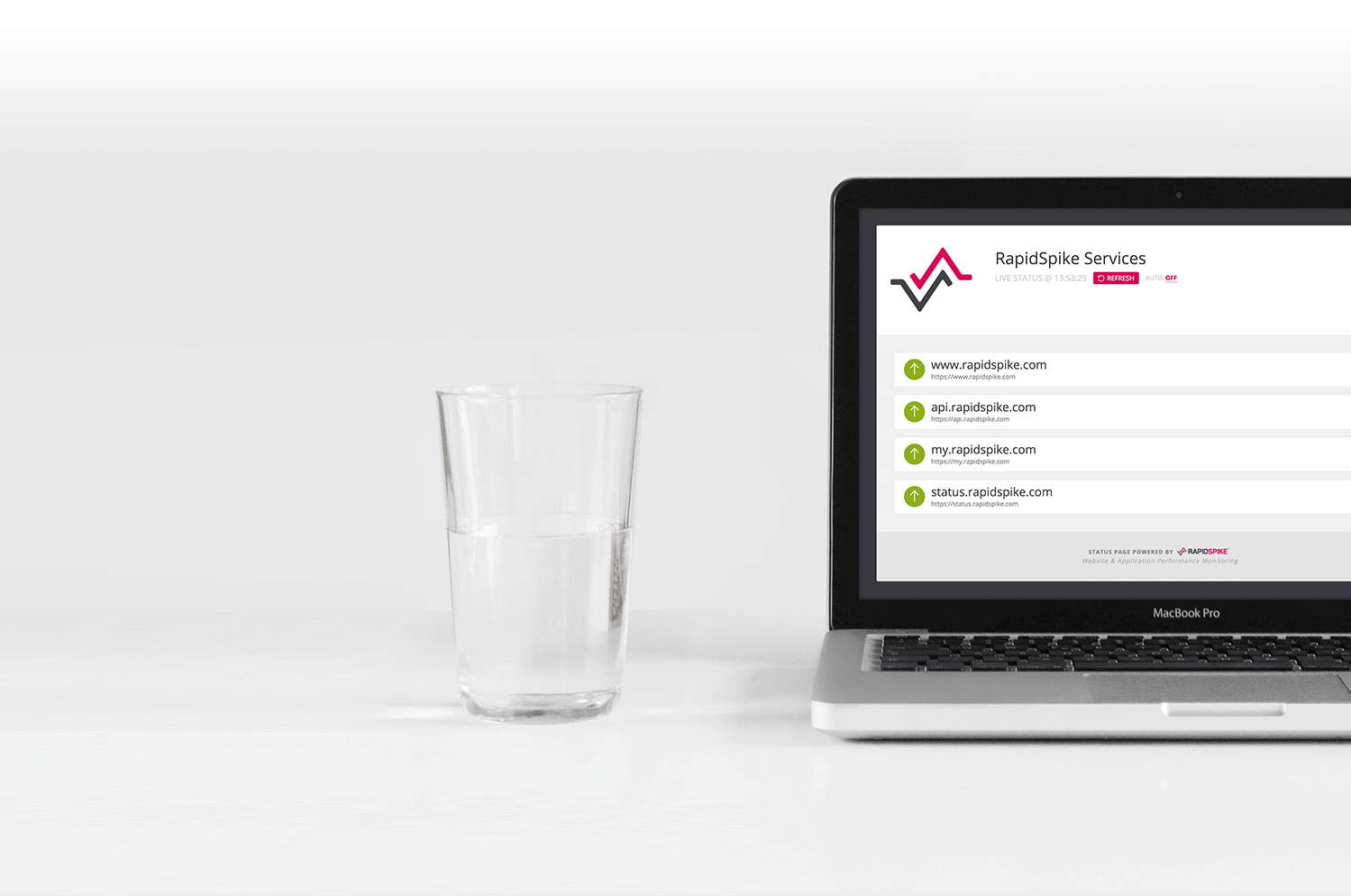 Why Status Pages?
Status Pages are also a great tool for businesses with separate support departments and/or critical uptime requirements.
The IT or development team can create a page and make this available to managers and support staff, who can check it whenever they encounter customer problems.
The last thing you want is for your customers to know that you're down before you do!
Configuring your Status Pages
You can also choose which specific monitor(s) to show for that client – so, for example, you may want to display their SEO metrics and domain WHOIS monitor, but not uptime stats for their pages. Each page is separately configurable, so you can tailor the experience for every client.
---
---
Settings also allow you to brand the pages to match your own business branding. This helps the RapidSpike Status Pages fit better if you decide to offer them as part of a support or SEO contract. Simply upload your business logo and add it to the page when you create it. You can then choose an appropriate background colour and link/button colour.
Customise your domain
Each page is available on its own unique generated URL. The pages are effectively 'private' until you decide to give out that address – then it's visible to anyone with the proper address.
In addition to custom branding, pages can also be configured to automatically refresh every minute. This keeps anyone with access to the page up to date.
---

HOW DO YOU GET PUBLIC STATUS PAGES?
This feature forms a part of our paid Plans.
To create pages, just visit the Config section off the main menu. There you'll find the pages section.
Here you can create and manage your pages, edit settings and adjust the branding, as well as choose which monitors/websites and servers you wish to display.