The 'Click' action is how you navigate your site. This is the primary method for moving through different pages or performing functions. To add a click into your journey you just need to find the relevant selector on your site. Then input this selector into the 'Click' action. Sometimes you might just need to hover over an element of your site. If you are looking for this you may find this article on the 'MouseOver' action helpful.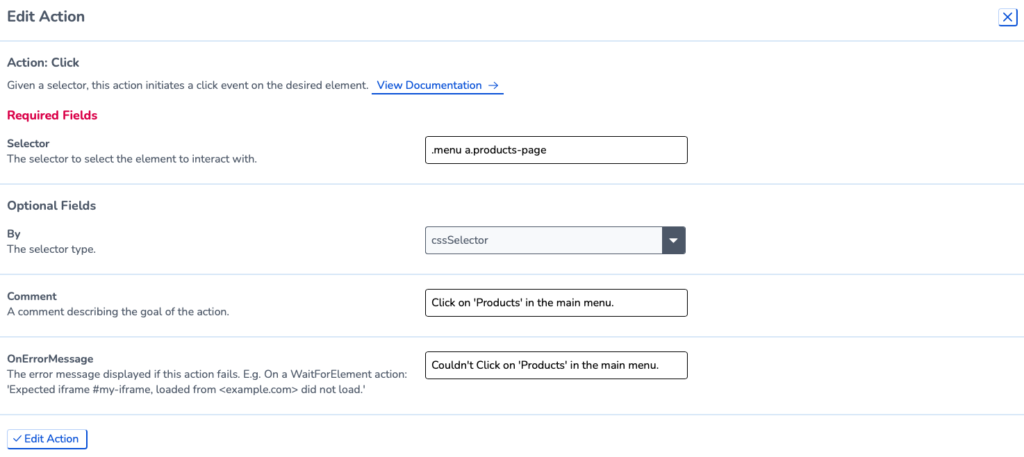 The journey tests are fast and with perform actions almost immediately once it reaches that section. We therefore recommend combining clicks with the 'WaitForElement' action to allow the next page or element to fully load before proceeding. We do also have a 'Wait' action which waits for a specific number of seconds however this isn't recommended as load times can fluctuate and the 'WaitForElement' is a lot safer to use.
Here is an example of our recommended structure:

You will see in this structure that we add a 'Capture' at the end of the step. This along with adding a comment and an OnErrorMessage will help significantly with debugging and improving the effectiveness of your journey.