The 'MouseOver' action is very similar to the 'Click' action. Instead of performing the click it hovers over an element. To add a 'MouseOver' action to your journey, find the relevant selector and input this into the action.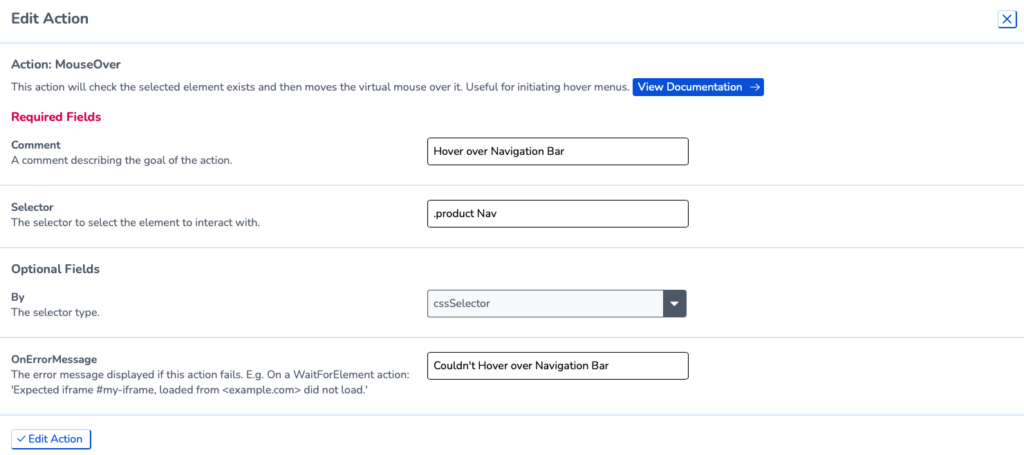 The journey tests are fast and perform actions almost immediately once an action is reached. We recommend combining the 'MouseOver' with the 'WaitForElement' action. This will allow the next page or element to fully load before proceeding. We do also have a 'Wait' action which waits for a specific number of seconds however this isn't recommended as load times can fluctuate and the 'WaitForElement' is a lot safer to use.
A common use for this action is when opening a navigation bar triggered by a hover. Here is an example of our recommended structure for a scenario such as this: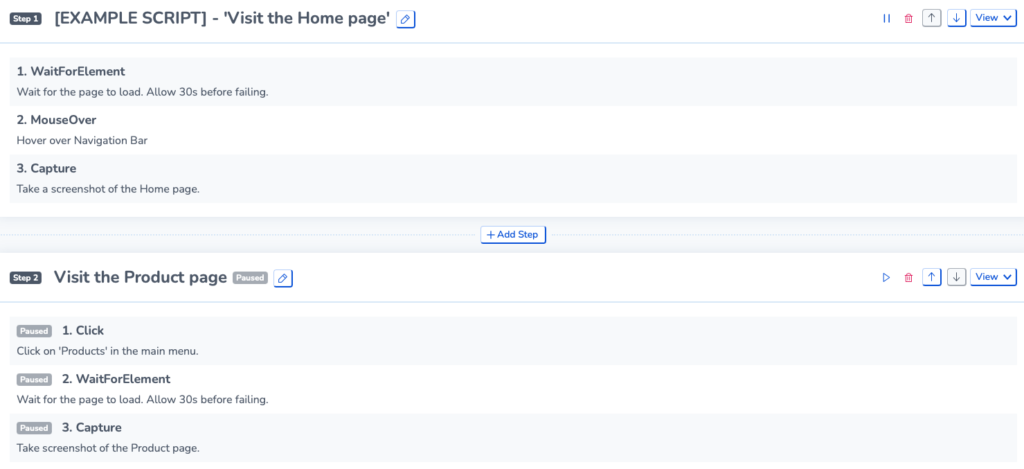 You will see in this structure that we add a 'Capture' at the end of the step. A capture, comment and an OnErrorMessage will help significantly with debugging and improving the effectiveness of your journey.