The 'Wait' action pauses a journey for a set period of time. We strongly recommend using a 'Wait for element' where possible to reduce the likelihood of a failure occurring if a page takes longer to load than expected.
There are however occasionally reasons for a 'Wait' if you know how long something takes to load and a 'Wait for element' isn't possible. To add in this action you need to enter the time you want the journey to be paused. Just to note the timings are in milliseconds meaning one second is '1000' and 15 seconds '15000'.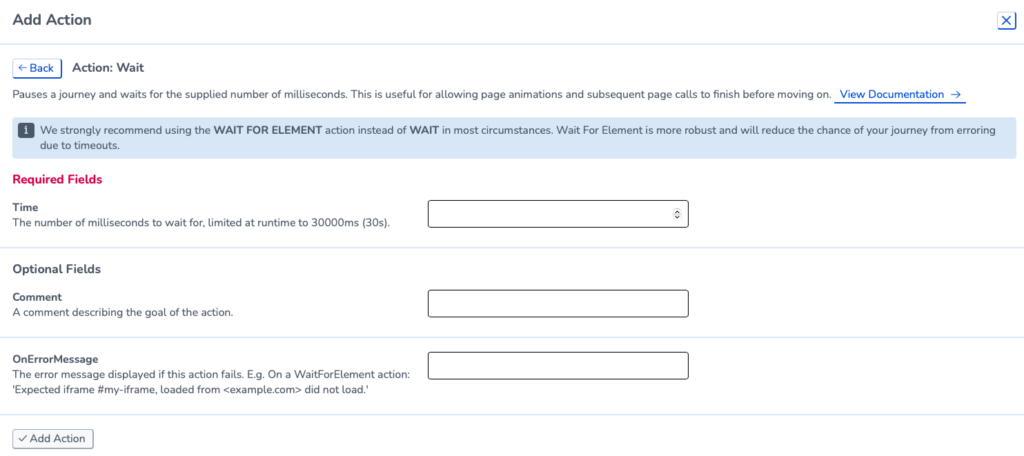 We recommend adding a comment detailing what the action is doing in case of a failure so you can easily identify the purpose of this action in the future. Even for a 'Wait' which technically can't fail, it is good for future reference to comment on the reason it is in the script.