Server monitoring gives you an added layer of assurance that your servers are live and running smoothly 24 hours a day, 7 days a week. Adding a server monitor is easy and very similar to adding a website into your RapidSpike account.
This is the primary dashboard you will see when you log into your account. If this is the first time logging into your account there won't be any data or monitors running.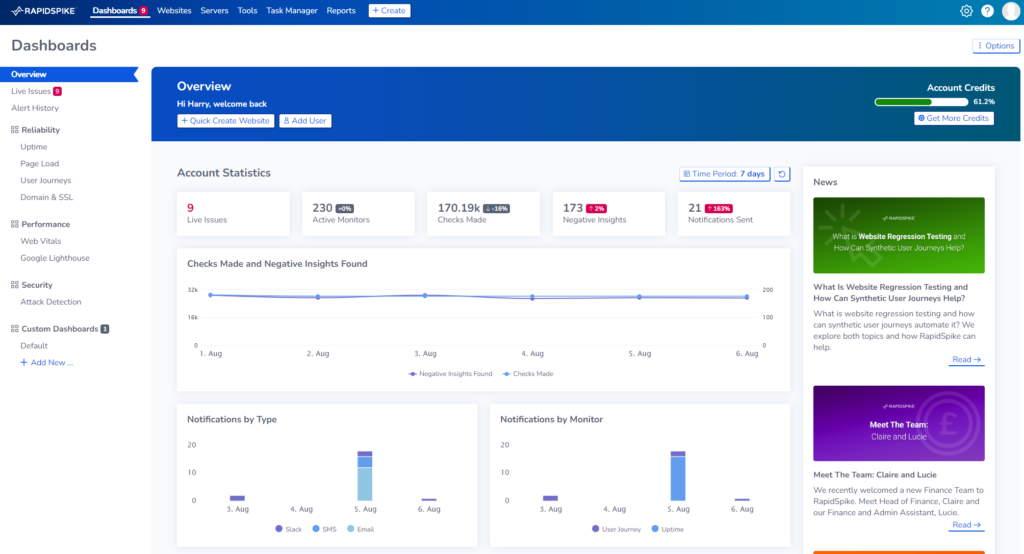 Firstly select the 'Servers' tab on the top navigation bar. This will bring you to your server dashboard in which you will be able to view all running server monitors.
Click the 'Create' button on the navigation bar and then 'Server'.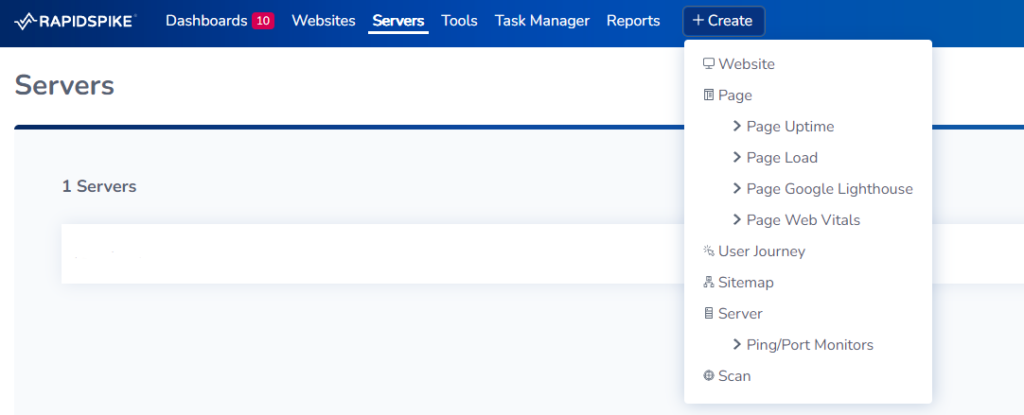 Enter in the 'Server Label' (This is the name you would like to identify the server), and the IP address or Domain Name.
The monitor will automatically be set to 5 mins however the monitor can run as frequently as 1 minute to 60 minute.
Finally if you would like to add a ping monitor, select the 'Add a Ping monitor' box although please note that some servers are configured to automatically block incoming pings (Causing the monitor to fail).

At the bottom of the form the credits required with be shown alongside the server cost and your available credits. If you need additional credits you may need to reallocate your current credits or contact your account manager for additional credits.
Press 'Create Server' – This will add the server to your dashboard and begin monitoring.