Adding a website into RapidSpike is likely to be the first monitor you will create. Whether you are using us for Uptime, RUM, User Journeys, Vulnerability Scanning or something else you will need to set up a site to build these monitors around. You can even add competitors sites to your account for comparison with your own sites.
This is the primary dashboard you will see when you log into your account. If this is the first time logging into your account there won't be any data or monitors running.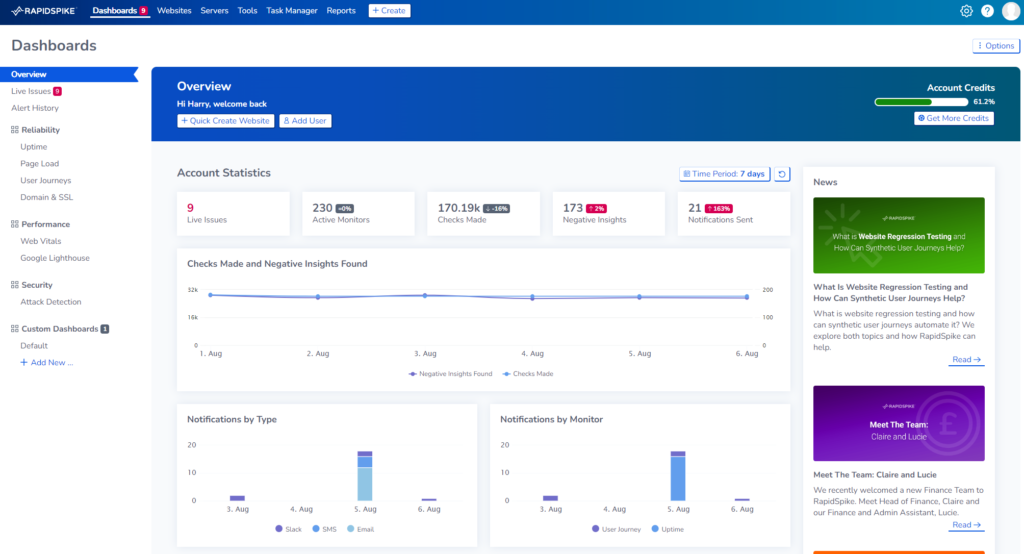 To add your first website monitor select the 'Websites' tab in the sidebar on the left. This is where your added sites will be displayed and the area for adding additional sites to be monitored.

Click the 'Create' button on the top navigation bar and select 'Website'.
Enter in the website label and domain name (make sure to select the prefix in the dropdown rather than keep it in the URL). You then have to choose between either a 'Simple' or an 'Advanced' site.
Simple sites just monitor uptime and cost 2 credits – Advanced sites cost 5 credits however also monitor: Domain Expiry, SSL Certificate Expiry, Security Headers, Google Safebrowsing, SEO and more. The check interval slide is automatically set to check uptime every 5 mins however can be changed from 1 min – 60 mins.
Remember that credits are allocated and not consumed when adding a monitor! This means you can add, edit and delete monitors at any time.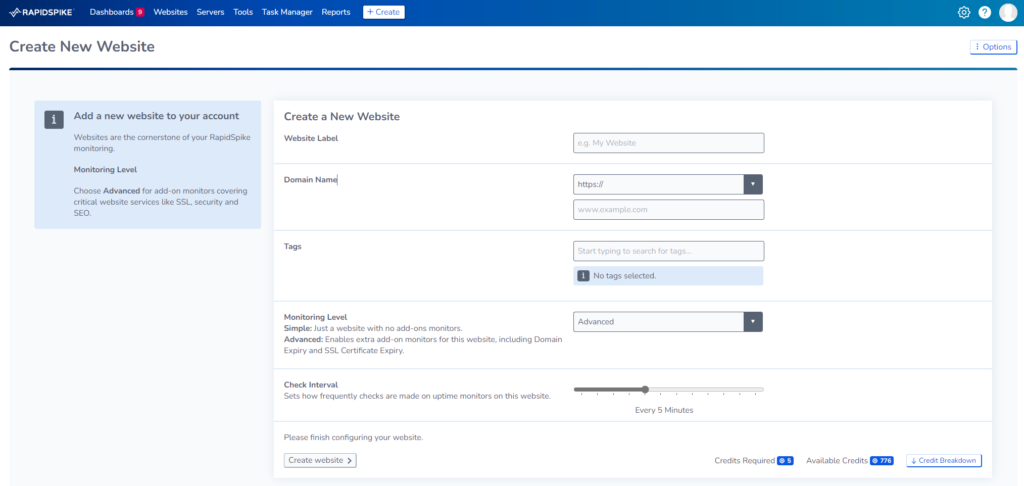 After your website monitor has been added you will want to add a page which will house all other monitors. Adding a page allows you to add WebVitals, Webpage Test and Google Lighthouse. Click 'View' on the website confirmation screen to proceed to that site. Once again click 'Create' on the top navigation bar but this time click 'Page'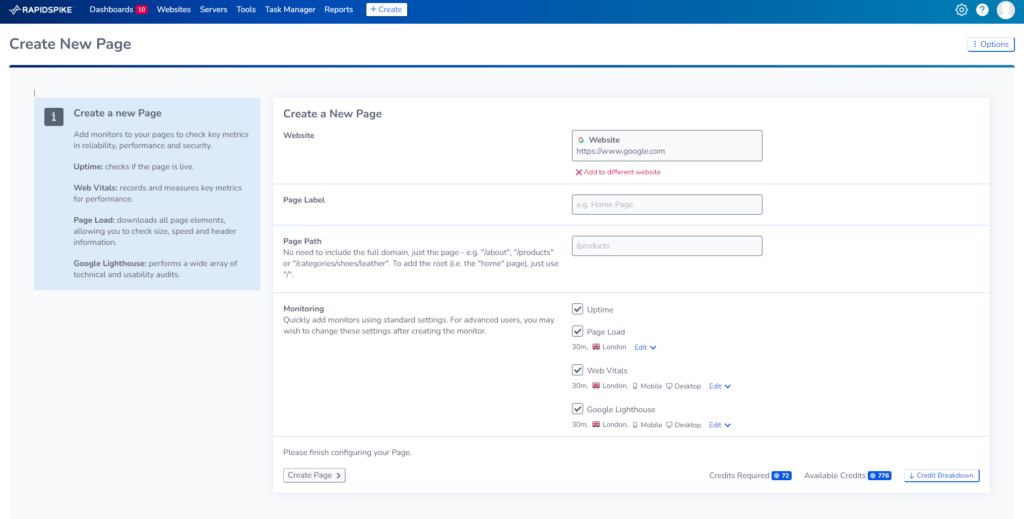 Your monitors will automatically be ticked and set to 30 mins. Clicking into the monitor you can adjust the interval's from 5 mins – 24 hours and set it from different regions and devices. Each monitor costs differing amounts of credits which will populate at the bottom of the form. Press 'Create Page' to create the monitors and add them into your account.

Congratulations! You have added your first page into RapidSpike!