How to Configure Magecart Detection Alerts
Magecart Detection currently is run as a Security Module for the Synthetic User Journey system.
By default, when using Magecart Detection you only receive a warning through the User Journey system interface when a new untrusted host is discovered. I.e. your website is sending data to a new, unknown location.
If you would also like to receive an email alert (or any other type of alert such as Slack or Webhook) of the issue, you can browse to the User Journey Rules of the Alert Settings menu item and configure an email alert using the rule system.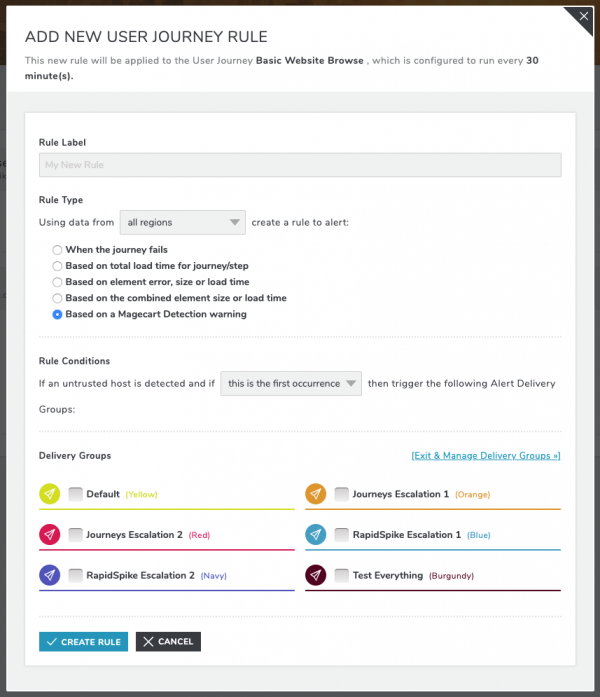 As shown above, an alert can be created when a new untrusted host is discovered. These alerts can use any delivery method you have configured.