Navigate to "Global Settings" in the left blue menu, and select the "Security Rules" tab.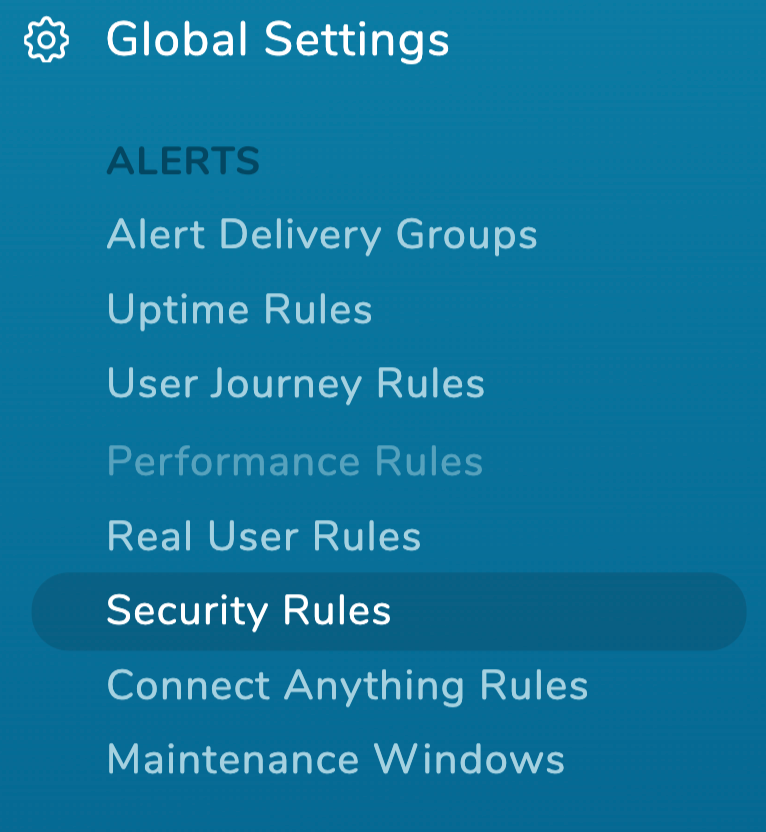 Then select the "Magecart Detection" tab at the top of the page.

Click the "Add rule" button to create a new rule, which will open a form for you to customise which Alert Group receives the alerts and the thresholds for the alert to be triggered.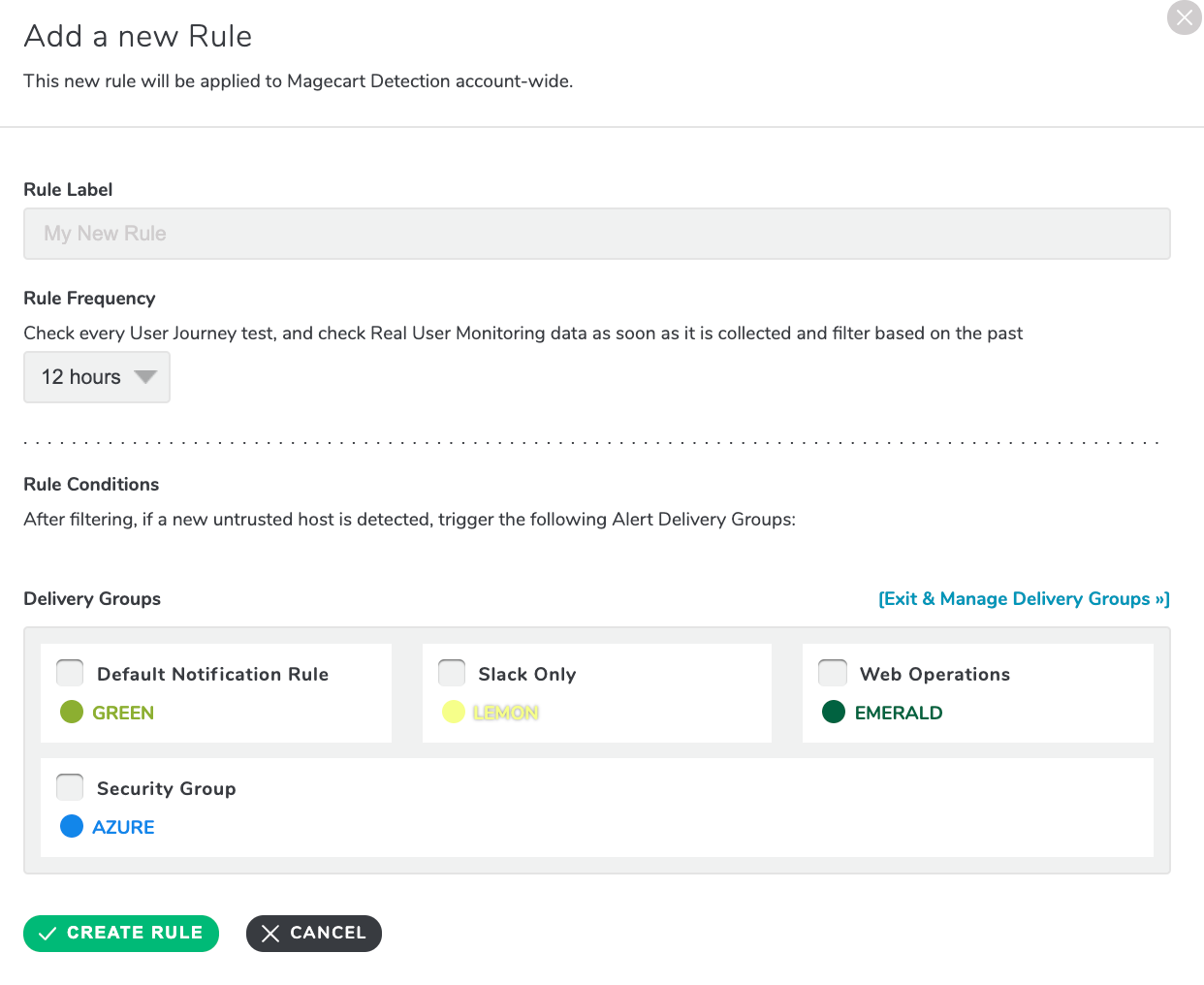 On this page you can also see and edit existing Magecart Detection alert rules.
See our blog post on attack detection here!