RapidSpike Magecart Detection introduces a new level of security monitoring that is aimed at tracking data sent from your website (usually by Javascript). The monitor works on both self-hosted JavaScript files as well as scripts hosted by a third party.
Setting up Magecart Detection
Navigate to "Attack Detection", and select the "Edit Attack Detection" button in the options and edit tab.
On this page you can view your existing protected websites, pages and user journeys, add new ones and edit their details.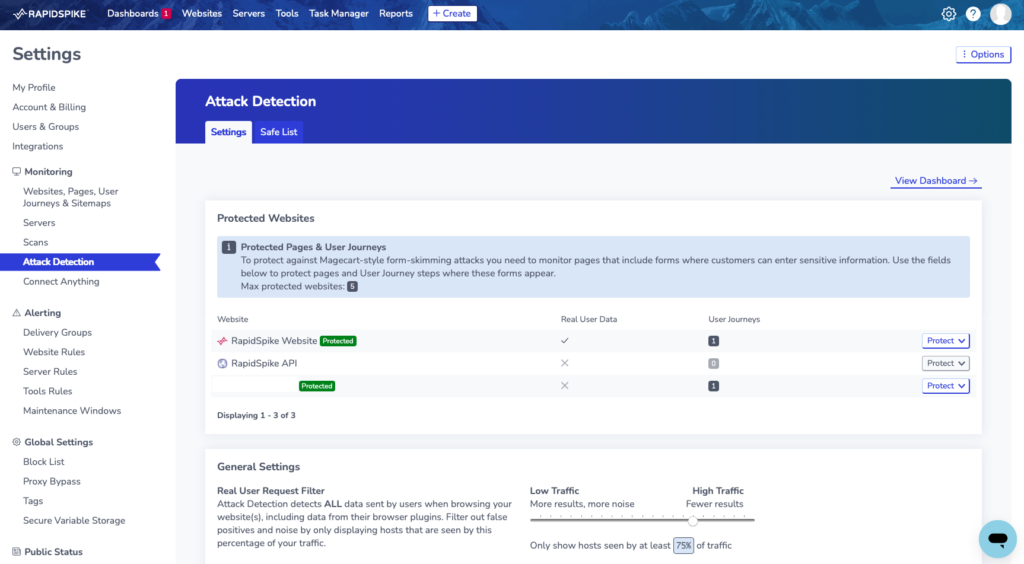 Use the dropdown menu to add pages to protect. You can also customise which steps of a User Journey to protect.

Edit your Magecart Protection Monitor's settings on the right side of this page. Here you can adjust the percentage of traffic your monitor displays. Reducing the number of hosts seen by the monitor will reduce the chance of false positives.