Deleting an Uptime Monitor
If you have configured an Uptime Monitor that you no longer need it is very simple to delete the monitor from your account.
To achieve this, navigate to the Uptime Monitor that you wish to delete and then click on the cog icon in the top right-hand corner of the monitor window:

This will open the menu for that monitor. Simply click the delete button to remove it.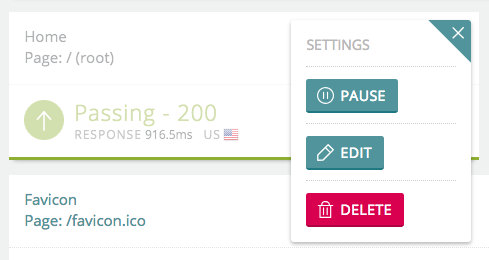 This will delete the Monitor and all of the data associated with it.