How to Edit an HTTP Uptime Monitor
If you need to update the target, label, expected result or content check for an HTTP monitor, you first need to navigate to the Website. There are various ways to do this, one would be to use the Browse menu. Click 'Browse', select the 'Websites' tab, click on the website you want to make the changes to and click the 'HTTP Uptime / Availability' button. This will take you to the 'Uptime / HTTP' page which includes all of your HTTP monitors for the website. Scroll down and locate the monitor you wish to update and click the 'Edit' button.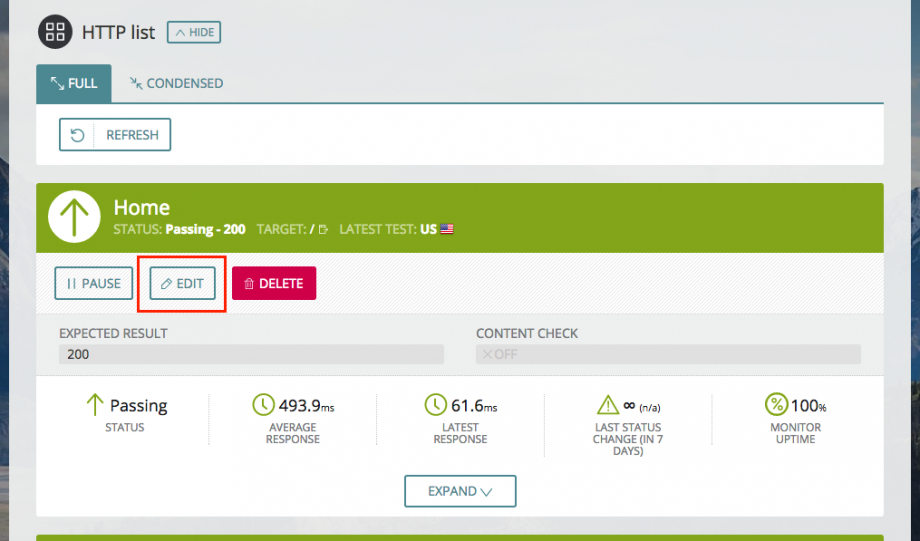 After clicking 'Edit', make the changes and click 'Update'.