RapidSpike supports multiple ways of configuring notifications. One of these it to send a HTTP POST to a WebHook when a configured rule generates a notification.
Add and Configure Webhooks
Go to the "Global Settings" tab in the left blue menu.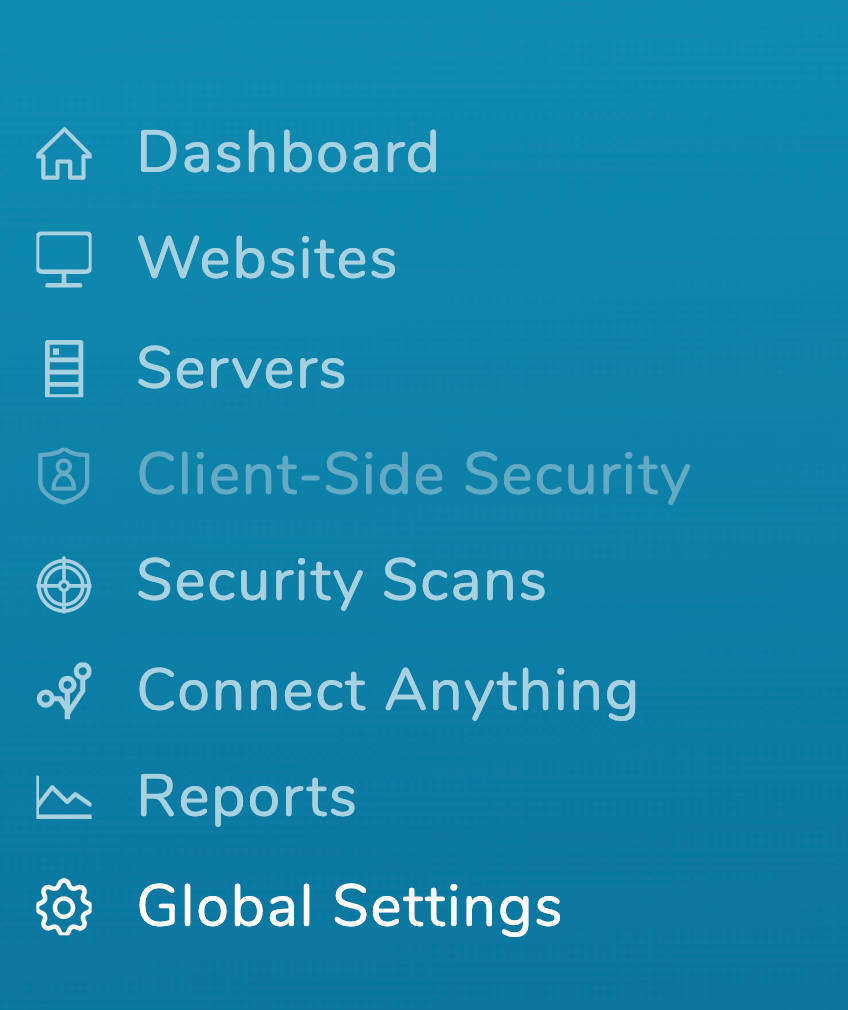 Then, under "Account", go to "Integrations".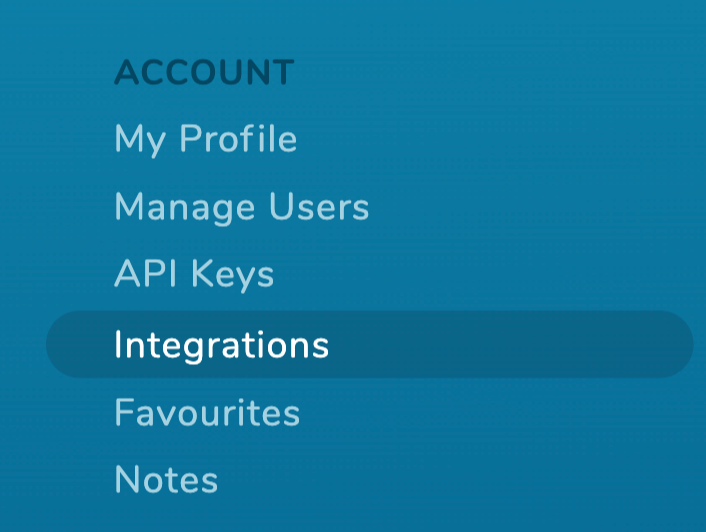 Here you can enable and configure the Webhook Integration. Where you can add your WebHook URL and a label. As you can add multiple WebHooks, the label allows you to identify each one later on when adding them to your Notification Rules.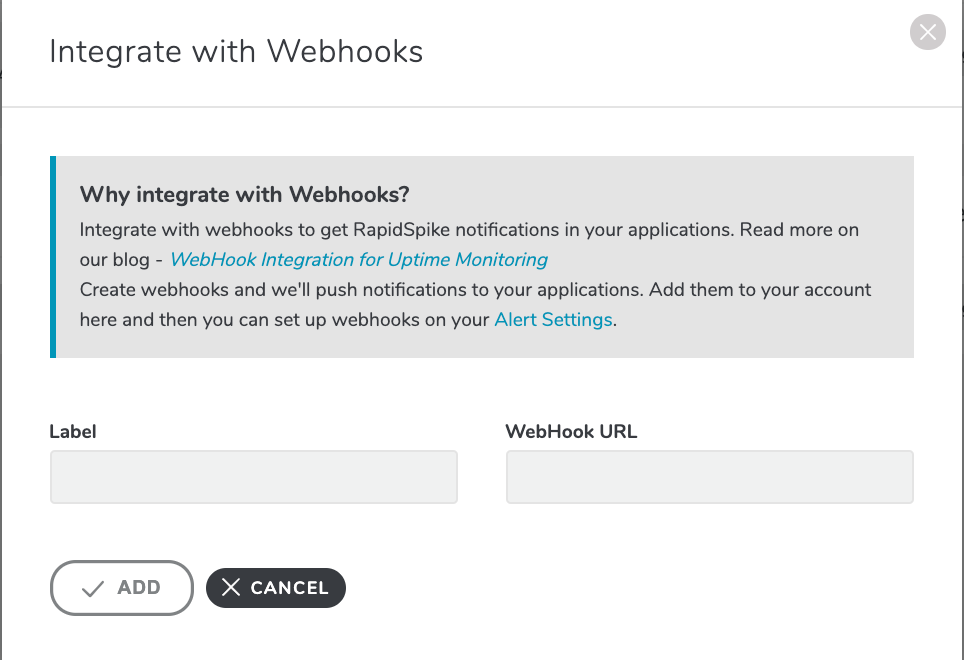 Once added, you will now have WebHooks available as a delivery method option for your Alert Delivery Groups.
Request Body
When a notification is triggered, we make a HTTP POST request to the given WebHook URL. The following example JSON is sent in the request body: