Select the website/webapp you would like to edit the monitors for. Go to Website Settings in the left blue menu.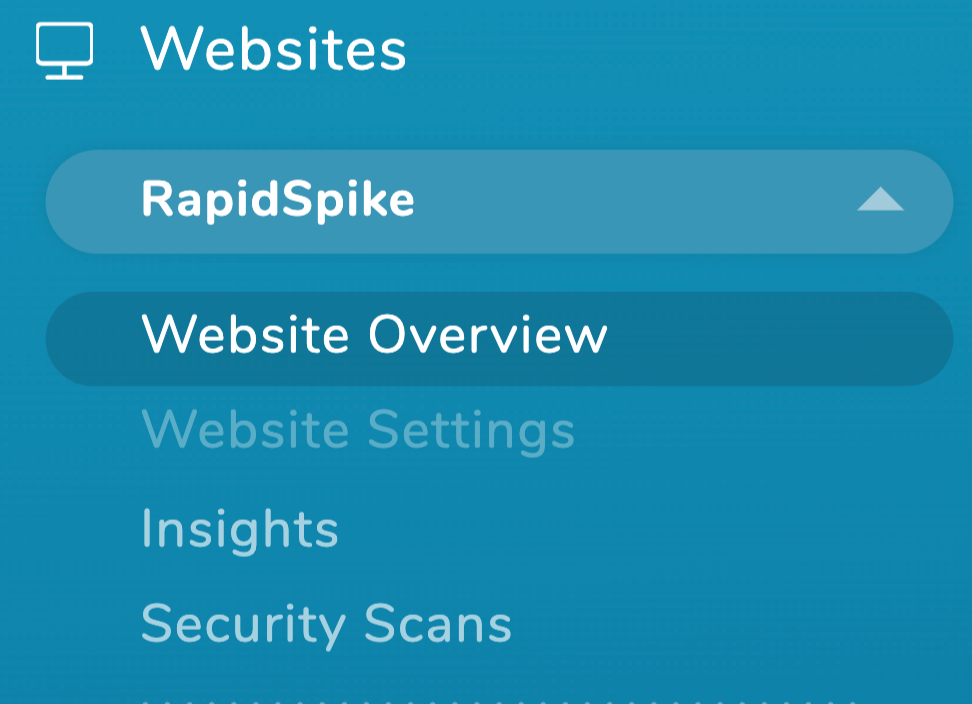 On the right side of this page is a list of the Assurance, Security and SEO monitors you have running on this website. These are part of the core monitoring RapidSpike offers, including
Availability Monitors:
Ping, TCP and Page Uptime (HTTP) monitors

Security Monitors:
SSL Cipher, Google Safe Browsing, Port Scanning

Assurance Monitors:
Domain Expiry (WHOIS), SSL Certificate and HTTPS Redirect monitors

SEO Monitors:
SEO Stats, Google Analytics, Alexa Traffic Rank
You can stop, start and pause each of these individually or all of them together on this control panel.