Fortunately, for situations like this we have maintenance windows!
Maintenance mode allows teams with regular or expected downtime the ability to stop monitoring their systems when required – stopping these false-positives from skewing your stats.
To access maintenance windows simply go to "Global Settings" in the left blue menu, and you will see "Maintenance Windows" under the "Alerts" heading.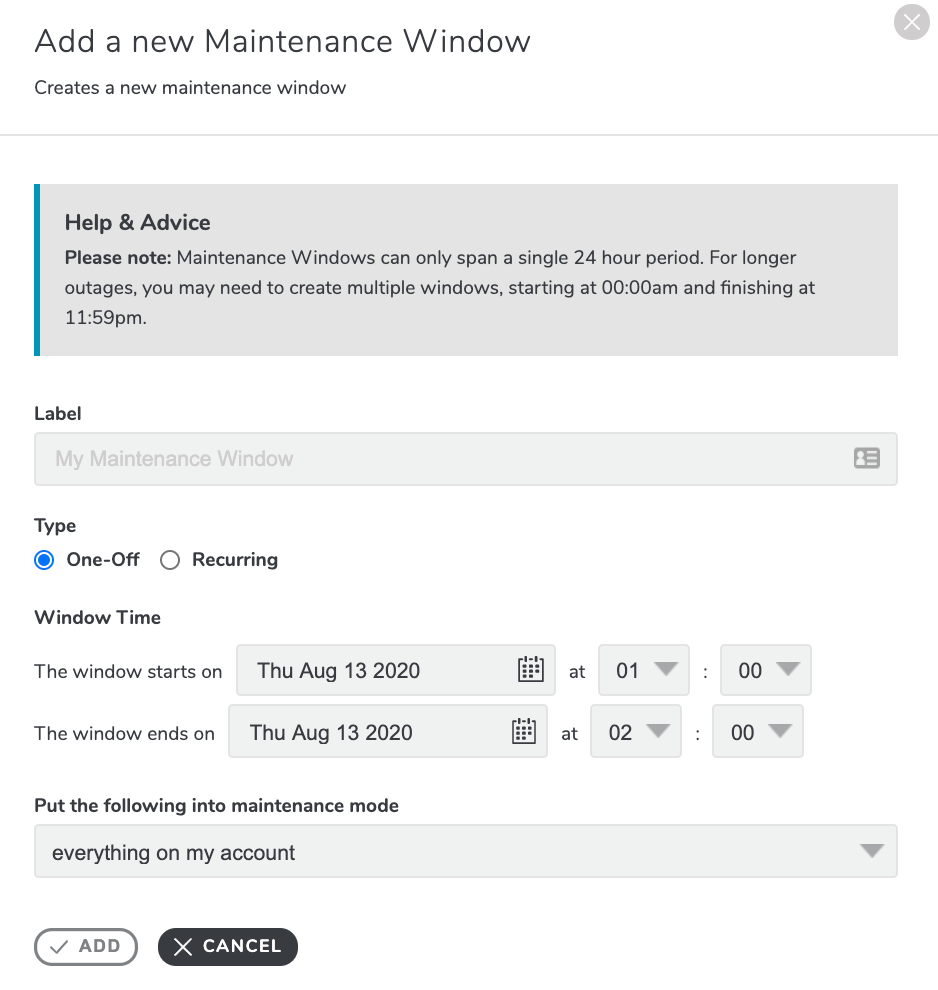 See our article on setting up and editing maintenance windows here!