Real User Monitoring allows you to track the performance metrics that your real users are experiencing. This advanced level of monitoring is achieved by installing some JavaScript tracking code to your website.
Once the code is active on your website, it is your real users who act as the client and their browsers communicate directly with our service in order to report back the real performance timings that they are experiencing.
To configure Real User Monitoring, first navigate to the website/webapp you would like to set up Real User Monitoring for. Go to the "Websites" tab in the left blue menu.
Select the website you want to add the monitor too, and click the "Real User Monitoring" tab on the left sidebar.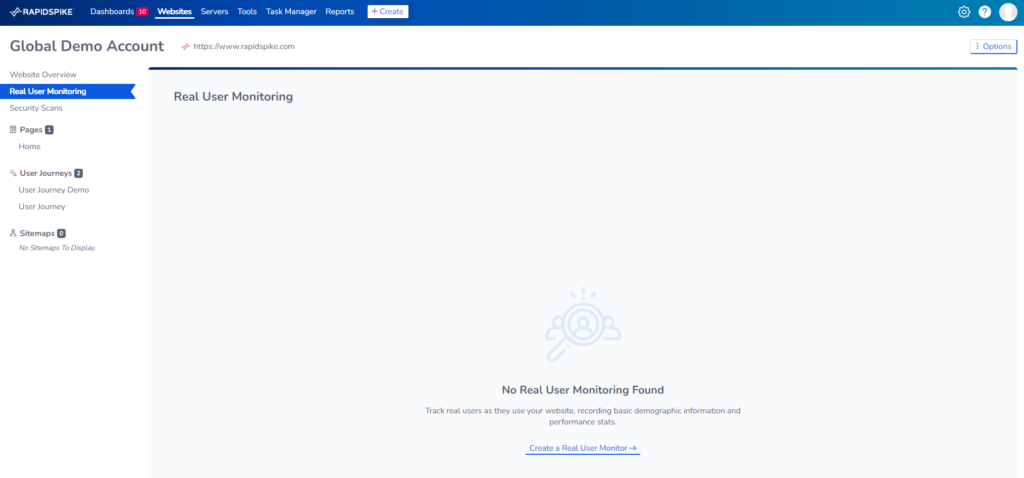 Click 'Create a Real User Monitor' which will bring you to a dashboard with the RUM snippet to add to your site.
Here you can take the code of our Real User Tracker, and copy and paste it between the <head> and </head> tag on every page of your website that you want to track. Data normally takes a few minutes to appear after installation.