You can select whatever monitors you want to view in our Custom Wallboard – a special view that you can build yourself.
From the dashboards page, click 'Add New' in the left hand sidebar under 'Custom Dashboards'.

From here you'll be able to choose from a number of options to suit your needs.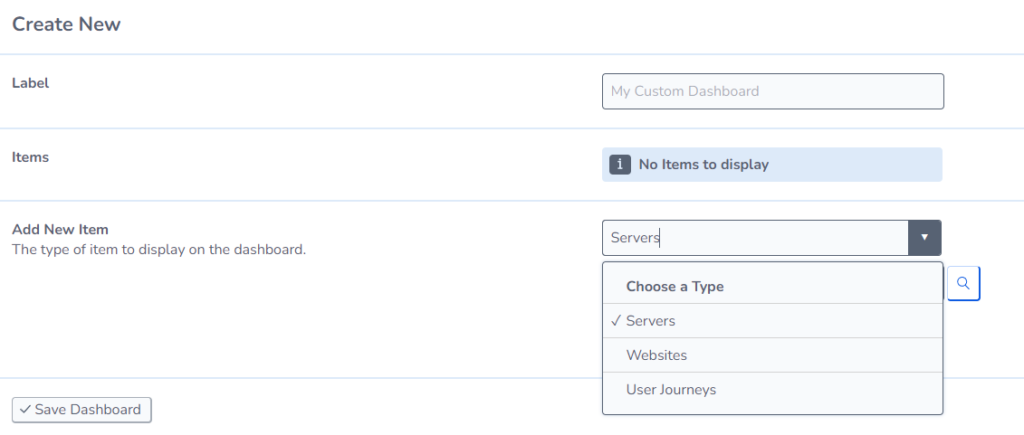 On this wallboard you can view your most important monitors' performance, and simply select them to be taken to their page within RapidSpike.