You can select whatever monitors you want to view in our Custom Wallboard – a special view that you can build yourself.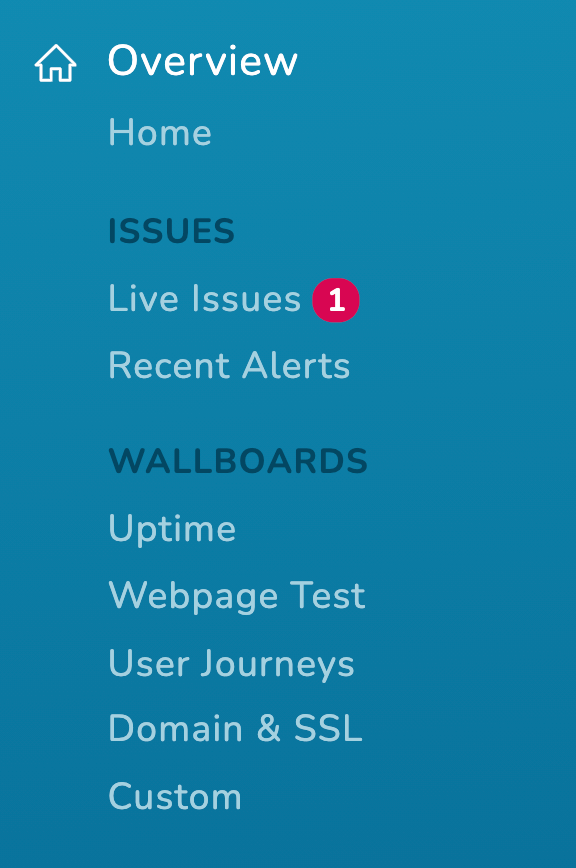 When on your home screen click on the Custom option in the sidebar, found under the Wallboards heading. Once there, simply hit the green "Configure" button.

From here you'll be able to choose from a number of options to suit your needs.

On this wallboard you can view your most important monitors' performance, and simply select them to be taken to their page on the RapidSpike application.
Also, on the Overview Dashboard of the RapidSpike app – which you will be taken to automatically once logged in – are "Quick Links" and "Recently Viewed". "Quick Links" will take you to popular pages, and "Recently Viewed" is a shortcut to the monitors you use frequently.