When you initially setup your RapidSpike account you will have a single user linked to your account. There is often a requirement to add another user to your account. Adding more than one user allows other members of your team to be able to manage any User Journeys and Uptime Monitors, as well as to be able to receive notifications when issues occur.
Adding another user is very simple from the RapidSpike user interface.
Note: You must be an Account Owner or Admin to add a user to your account
In order to add another user, first click your icon in the top right hand corner in order to open the Account Menu.

From the menu that appears, click "My Profile".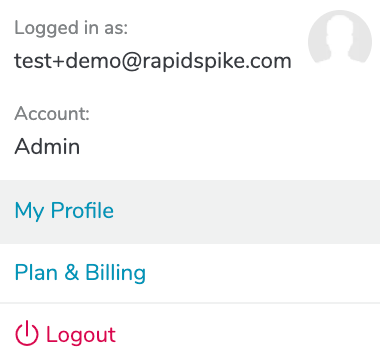 Then, in the left blue hand menu, click "Manage Users", where you will then see a list of users that are configured on your account.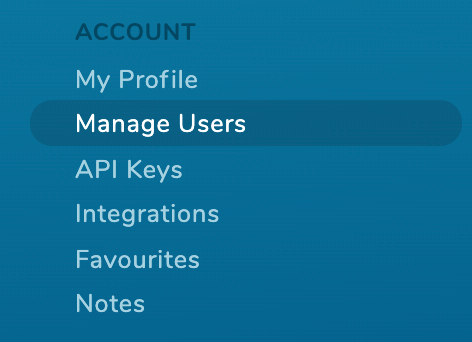 In the top right of this screen you can click the green "Add New User" button.

Now you can fill in the New User form, where you can personalise the level of access each user is allowed.