How to Alter the Frequency of an Uptime Monitor
You can change the check interval of a monitor on a server or website. Changing this setting changes all of the monitors that are configured on the server or website.
To display or change the current check interval, browse to the server or website that you wish to change and click the Overview tab.
Once at the correct page, click on the Settings button on the top right at the same level as the Asset name and IP address. This displays the Settings screen as shown below: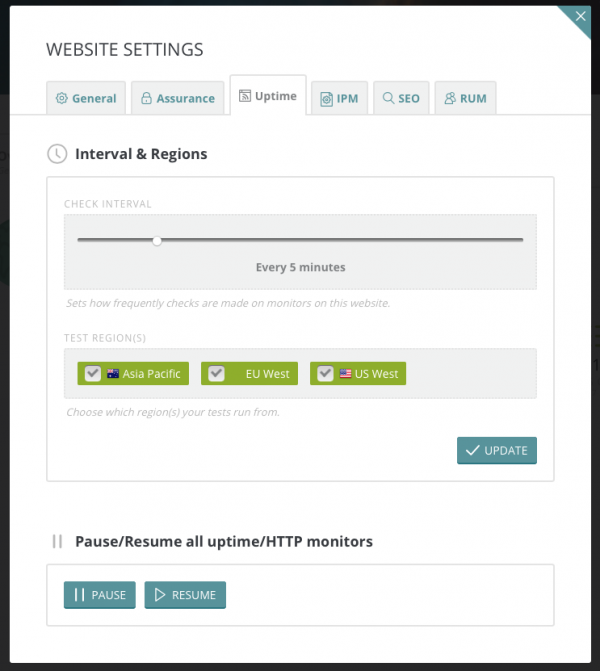 You are then provided with a slider that you can change in order to set the check interval for monitors on this server or website.