Deleting a user from your account is very simple from the RapidSpike user interface.
Note: You must be an Account Owner to delete a user from your account, or you ask one of our support team – although you will be asked to verify your reason for doing so.
In your account, click on your icon in the top right corner on the page.

From the menu that appears, select "My Profile".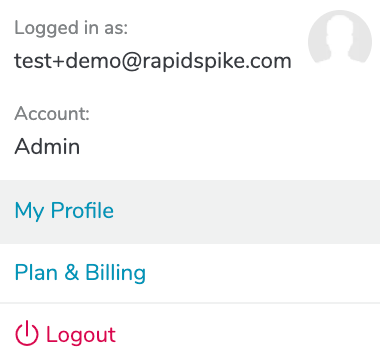 On this page, go to the left blue menu and click on "Manage Users".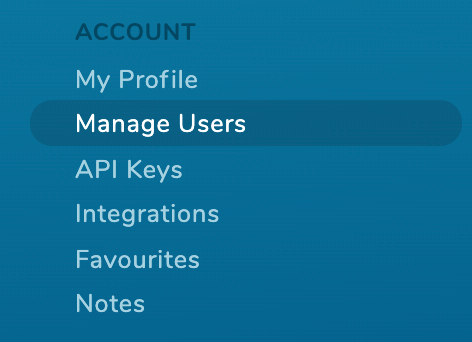 You will then see a list of users that are configured on your account. Click the bin icon at the side of the user you want to delete, and then confirm the action, to delete that user from the RapidSpike system.
Note: Once the user is removed, it may be good to check the Notification Rules in order to ensure that they still meet your requirements as the deleted user will also have been removed from any configured notification rules.