How to Pause my Uptime Monitors
You can pause uptime monitors at any time. Pausing a monitor will stop all data from being recorded, it will no longer trigger any alerts in your account. Monitors can be un-paused whenever you wish. You can pause monitors on an individual basis, or pause all monitors at once.
To pause an individual monitor, visit the main monitors page and click the Monitors tab.
Find the monitor you wish to pause, click the cog icon in the top right corner:

This opens the monitor menu – click on pause/resume.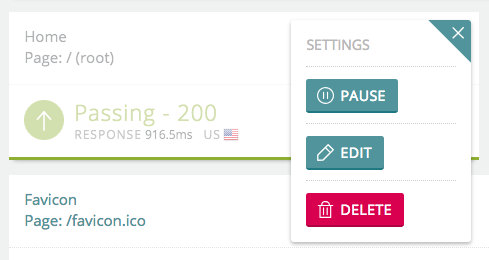 To pause all monitors of a particular type, click on the main settings menu found directly below the website/server name in the side bar.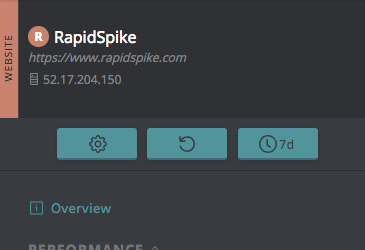 Settings menus are always designated by a cog icon. Visit the relevant tab – e.g. if you wish to pause your HTTP monitors, go to Availability. Click the pause / resume button to pause or resume all monitors of that type.