As with any monitoring system, our clients often need to safelist IP addresses to allow us to see their monitoring targets. Whether that be for opening up firewall rules, suppressing spam software from auto-blocking us or even for stopping Google Analytics from reporting on our monitors.
Luckily, our User Journey engine is 'invisible' to Google Analytics (GA) so our clients do not need to create filters in their GA accounts. We do this by automatically stopping our journey injectors from making requests to GA tracking links.
However, to enable clients to safelist us at a network level, we make our user journey injector and uptime monitoring IP addresses public. To view our IP address list, please follow these steps:
Click your portrait avatar in the top right of the page.

Then select "My Profile".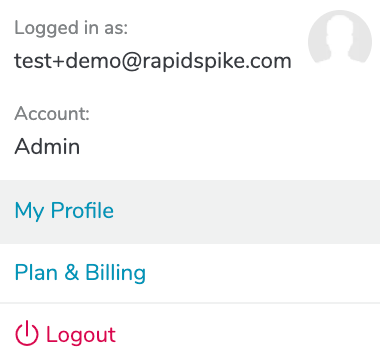 Then, in the left blue menu, select the "IP Addresses" tab below System Info.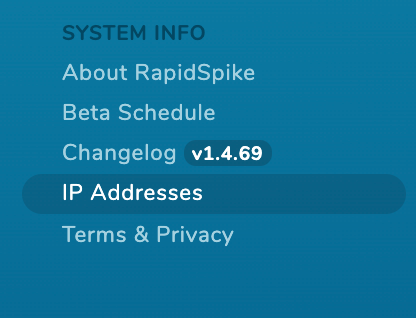 This page will take you to an up-to-date log of the IP Addresses used in the RapidSpike cloud infrastructure. You can use this information to add firewall exceptions.