When you add a user you can select the level of access they have to information in your account. There are three options: Admin, User, and Restricted User.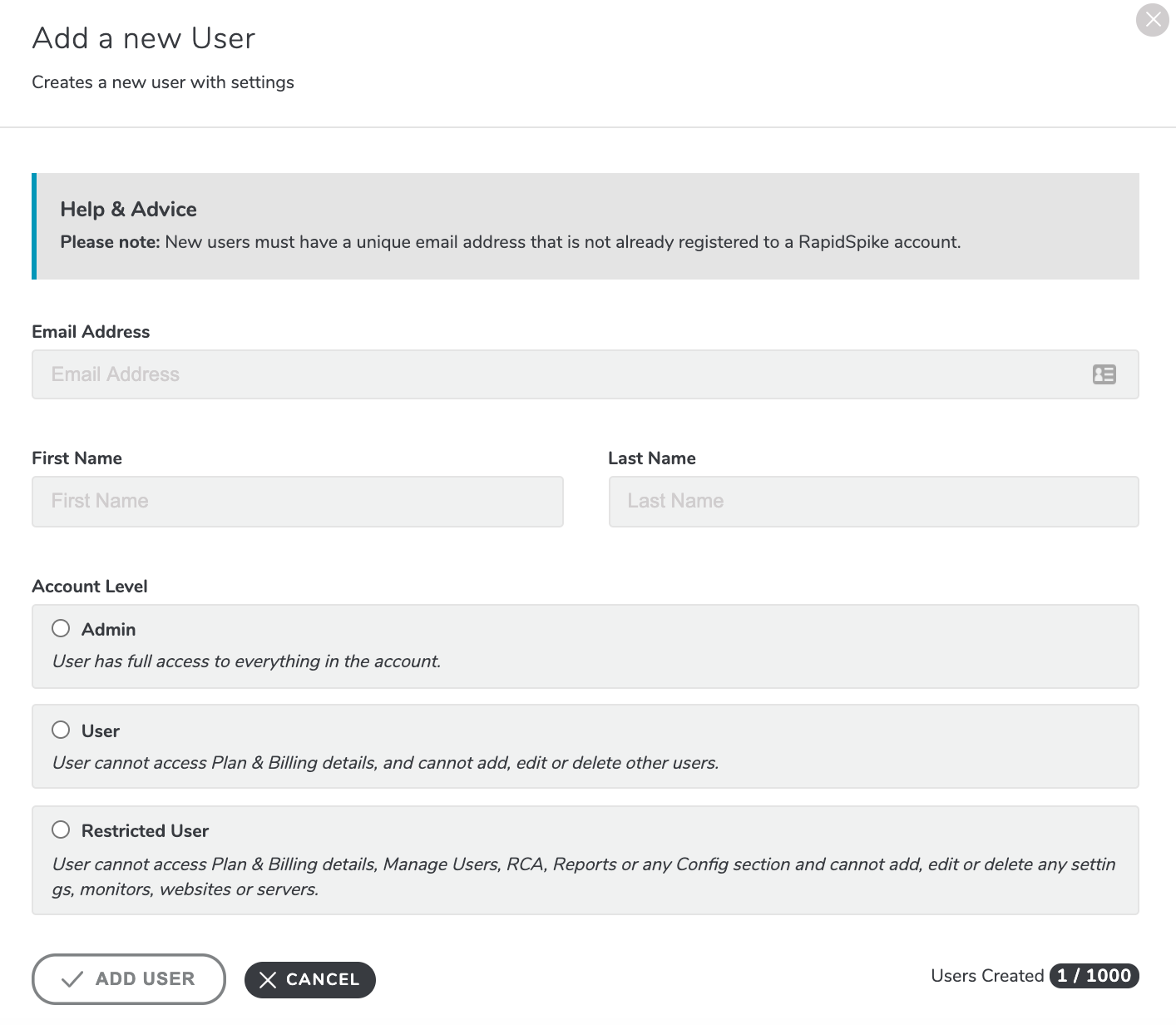 An Admin can view, edit and delete anything in the account.
A User cannot access Plan & Billing details, and cannot add, edit or delete other users.
A Restricted User can only view selected servers and websites in the account, and the monitors attached to them. They cannot edit or delete anything in the account.
When you add a Restricted User you can customise the servers and the websites they can view in your account. 
Hidden websites and servers will not appear anywhere in the Restricted User's account.

One use case of Restricted User access is to give a client access to RapidSpike to review their website's performance. This would allow them to see only information pertinent to their website, and keep any other client information private.