Maintenance mode allows teams with regular or expected downtime the ability to stop monitoring their systems when required – stopping these false-positives from skewing your stats.
Create new Maintenance Windows
Go to "Global Settings" in the left blue menu.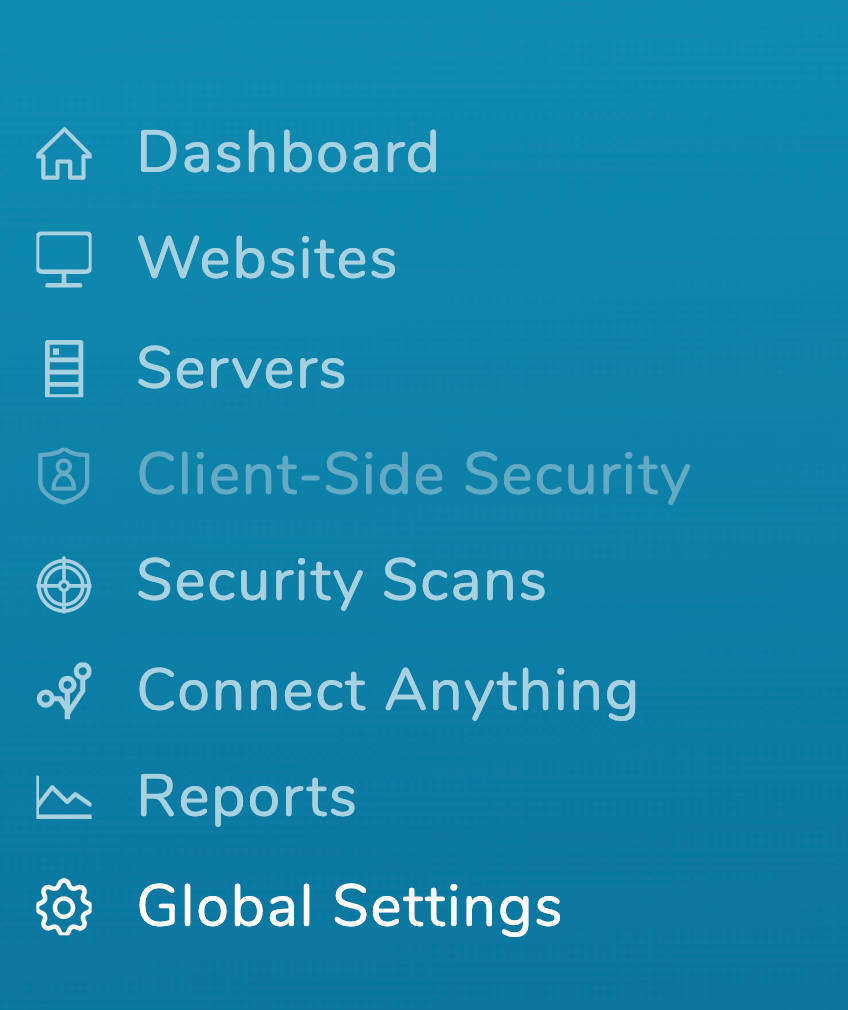 Then go to "Maintenance Windows" under "Alerts".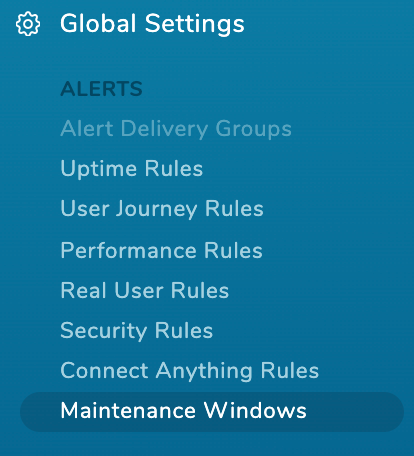 In the upper right corner of this page, click the green "Add Maintenance Window" button.

Now you can customise your maintenance window to either be recurring or a one-time window. You can label it, set times, and apply it to either everything on your account or certain websites.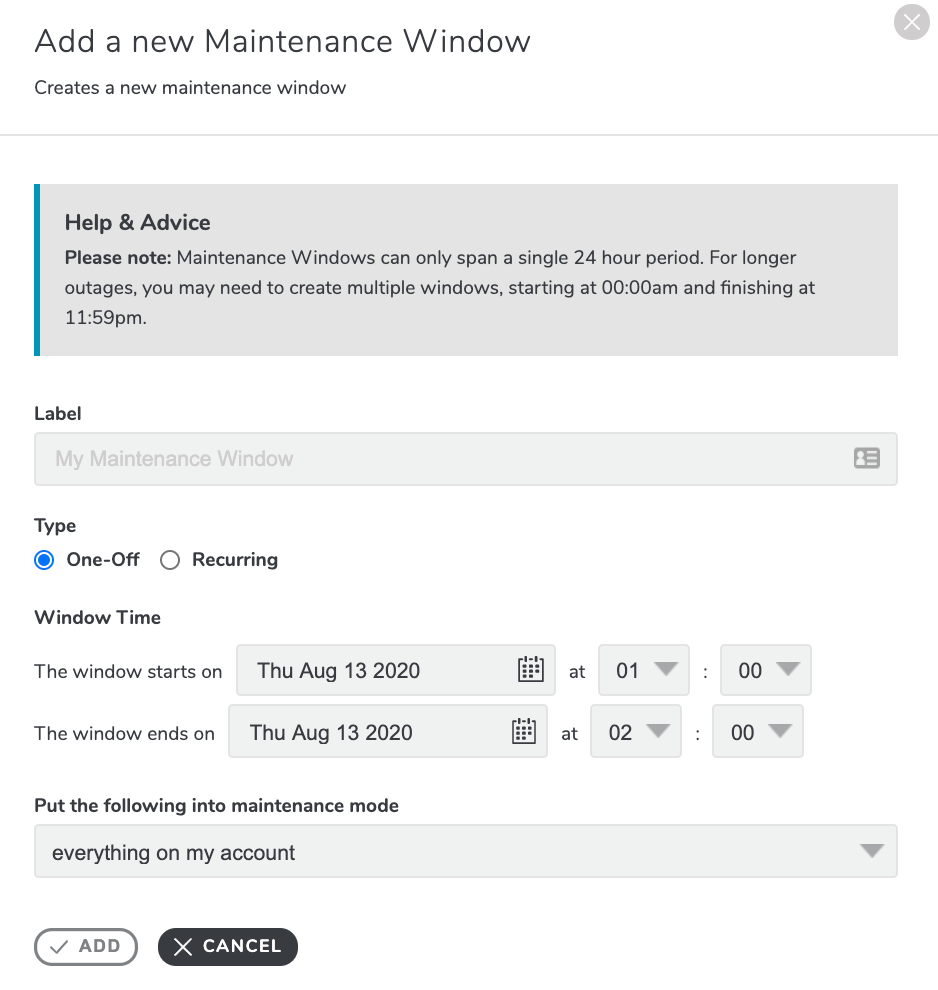 Edit and Delete Existing Maintenance Windows
To edit an existing maintenance window, click the cog icon in the top corner of the maintenance window.

Here you can either edit or delete your maintenance window.