Notification Rules
Notifications are the cornerstone of your monitoring system: letting the right people know as quickly as possible when something has occurred.
Alert Rules are the conditions that trigger an alert. For example:
Your User Journey is taking too long

Your Real User Monitor reports unusually low traffic

An Intelligent Page Monitor is reporting an image isn't loading
Create a new rule
In the left blue menu, below "Global Settings", you can create different rules for a range of monitors. Rules determine when and why your Alert Delivery Groups receive an alert.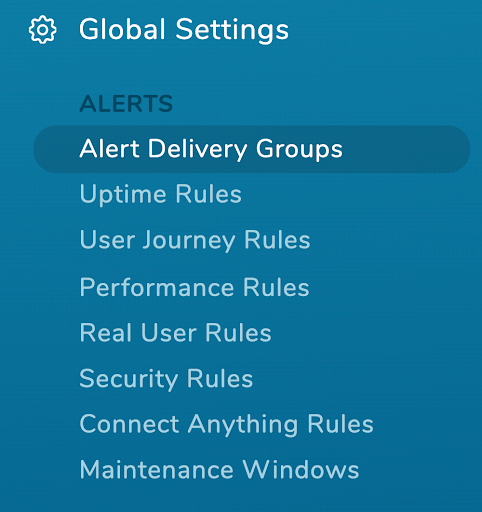 On each of these pages your existing alerts are displayed. You can create a new rule, using the "Add Rule" button.

Each page has an individual form to customise an an Alert Rule for each type of monitor. For example, below is the Performance Alert Rule form.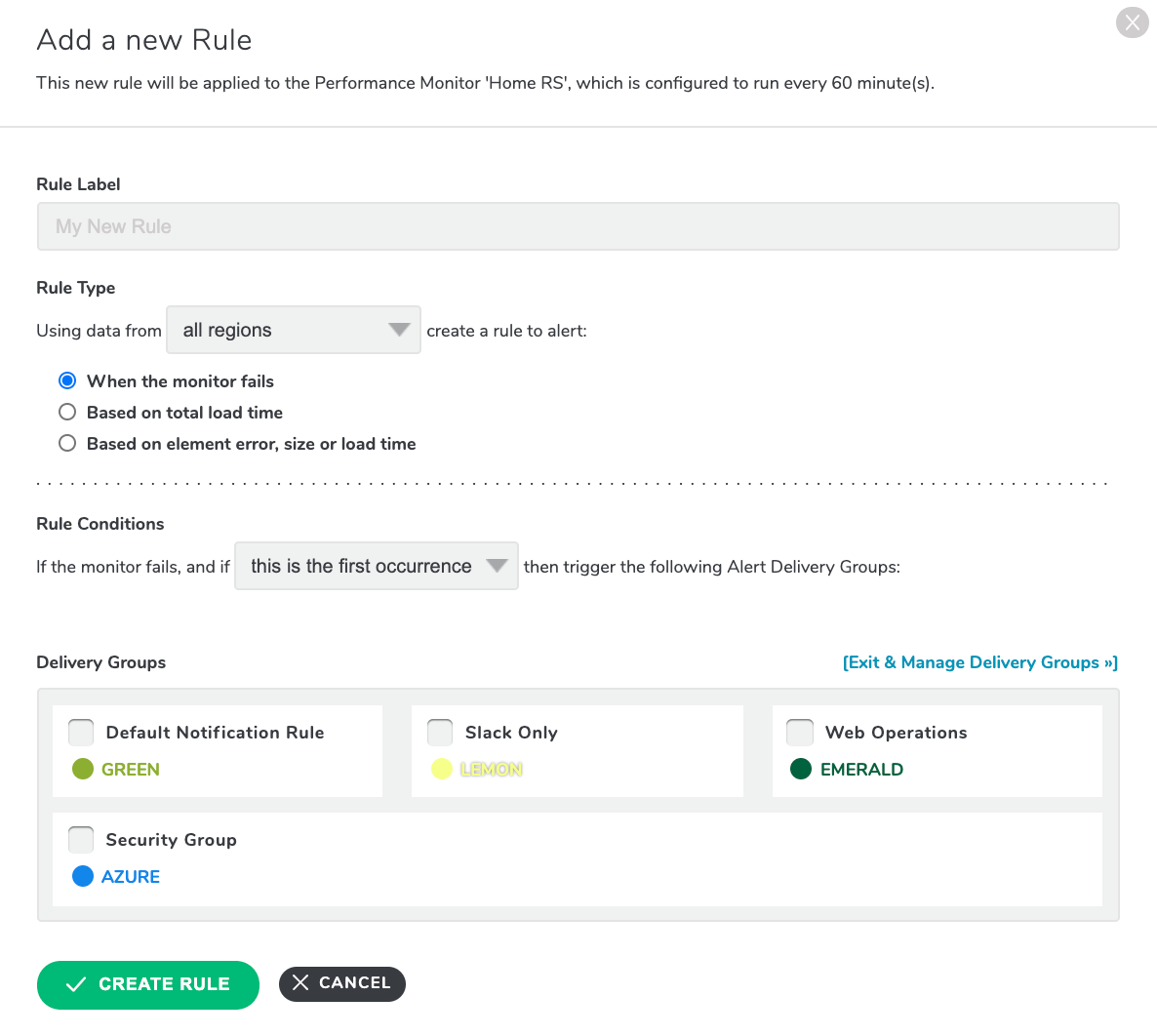 In each form you can adjust why and when the alert is sent, and which Delivery Group it is sent to. Alert Rules are different for each monitor type, but generally they follow a simple formula:

"If 'X' condition occurs, and it has happened 'Y' times, then trigger the alert to 'Z' group."
In the Security Rules tab in the left blue menu, you can create alerts for Security Scans, Magecart Detection and Malicious Users.

Note: Availability (Uptime) rules differ slightly from the more advanced monitor rules, in that they do not require any conditions setting. This is because the conditions exist on the monitors themselves – in the form of an "Expected result". For example, HTTP monitors have an "Expected Status Code". If this expected code does not match, then the monitor is deemed to be failing.