Add a new Server
Simply hit the green "Add Server" button in the top right corner and follow the on screen prompts.

Server Overview
Select the server you would like to edit the monitors for. Go to "Server Overview" in the left blue menu. On this page you will see a range of statistics about your server's performance.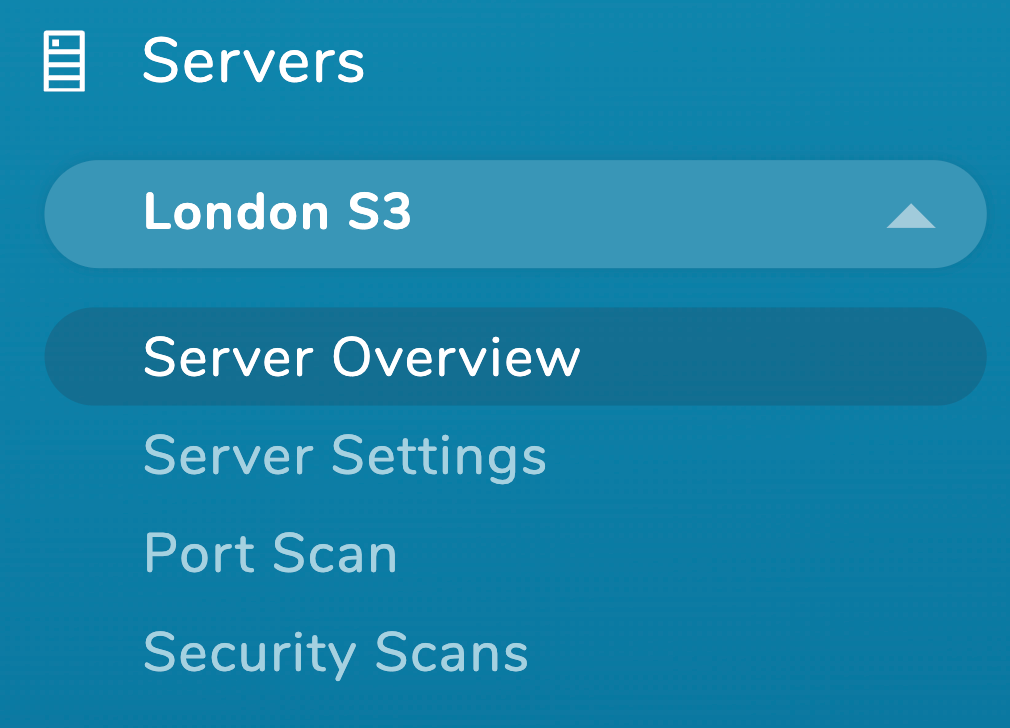 Change the data history displayed
Whether you want to see data for the last week or the last year – Simply hit the Clock button in the top right and use the drop down to select your preferred data history. This button will display the current data period so you know what it's set to currently.

Here you can also alter your data display to TV Mode, perfect for monitors in the office. Also, press refresh so you are up to date with the most recent data for your server.
View and edit server settings
Go to "Server Settings" in the left blue menu. From there you'll have the option to tweak options surrounding Ping, Ports, Websites. As well as the previous settings you'll see the option to configure some general settings and delete the server if you wish to do so. If deleting the server you'll need to confirm that you understand that pressing delete will also remove all records and history for the server in question.