Ping your server with basic monitoring! 
Add a ping monitor 
Navigate to the server you would like to add a Ping Monitor to, and select "Server Settings" in the left blue menu.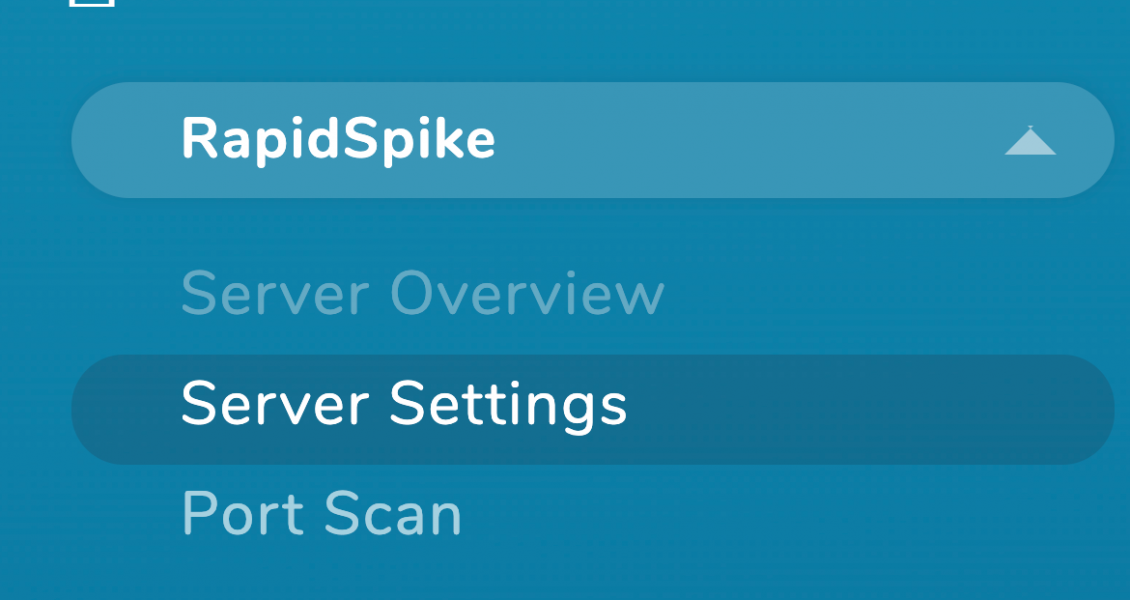 Select "Uptime" from the tree branch menu on the left side of this page.
Then click the green "Add Uptime Monitor" button, which will open a form where you can choose between a Ping Monitor and a TCP Monitor, and customise which server(s) the monitor runs on.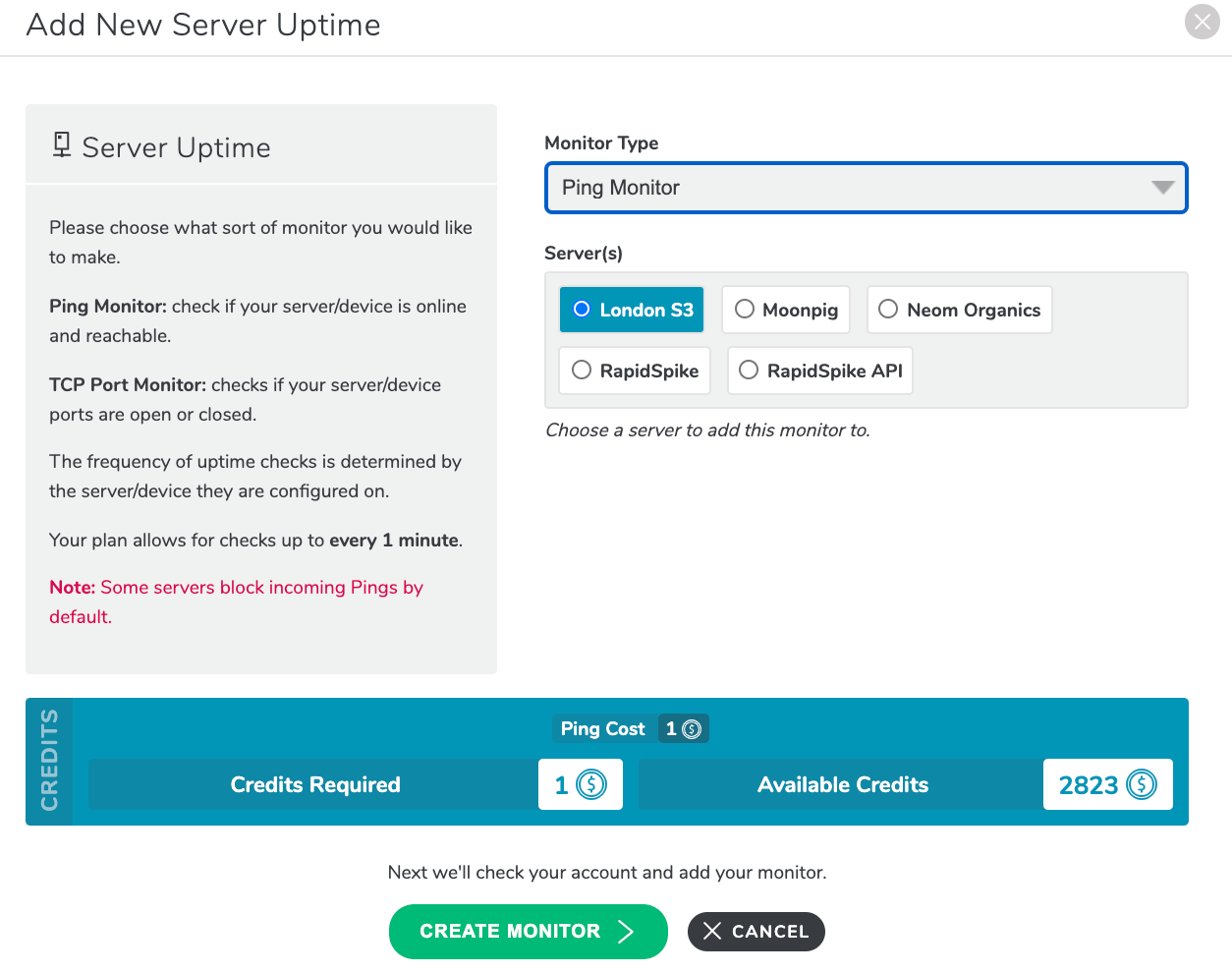 Edit and Pause all Uptime Monitors
After selecting "Uptime" from the tree branch menu on the "Server Settings" page, you can pause, edit or delete all Uptime Monitors for this server.
View Ping Statistics
Select the server your Ping Monitor is on, this will take you to the "Server Uptime" page – on which is a summary of the performance of the Uptime Monitors on this server. Then select "Ping Monitor". On this page is a breakdown of the Ping Monitor's performance.

In the top right of this page you can select the clock button to change the data history period for this page. The number displayed represents what it is currently set to.
Use the arrow button to refresh, and "TV Mode" to display the Ping Monitor's data on a monitor screen.
To edit the Ping Monitor's settings, click the "Edit" button with a cog icon. This will take you to a page where you can pause, delete and alter the monitor's response timeout.
View and Create Alerts
Navigate to "Global Settings" in the left blue menu, and select the "Uptime Rules" tab. On this page you can view your existing alert rules, and add new ones using the "Add Rule" button.