RapidSpikes Port Scanning checks the open and closed state of your services. It also, where possible, identifies the exact service running on the port using the latest fingerprinting technologies.
Add Port Scanning
Navigate to "Servers" in the left blue menu, and select the server you would like to add a port scan to. Then select "Port Scan" in the left blue menu below the server you selected.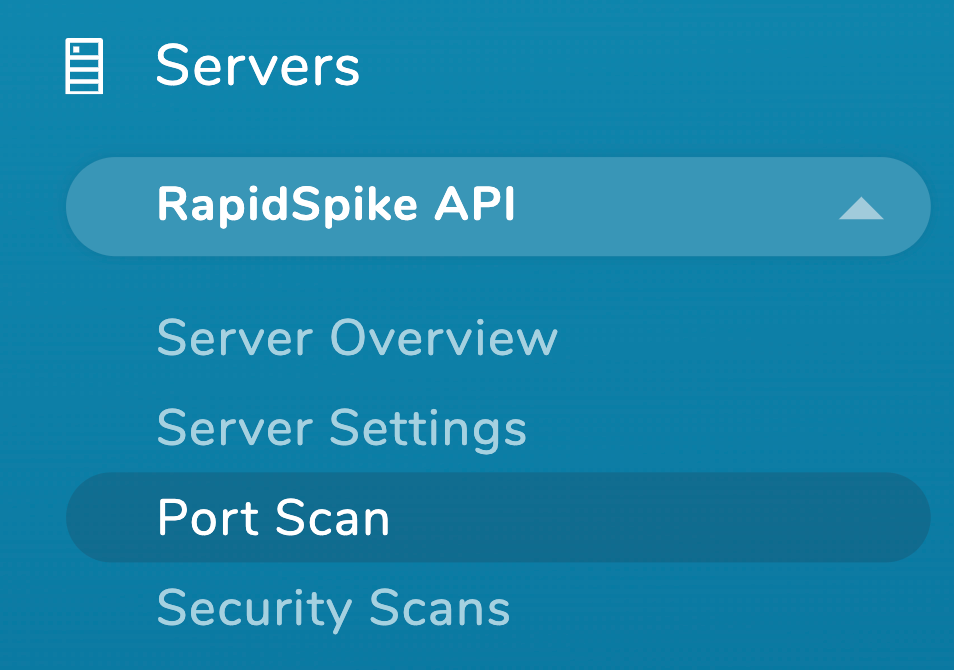 To add a scan, simply click the green "Add Port Scan" button in the upper right corner of the page. 

This will open a form where you can customise which server/servers the port scan is configured to run on.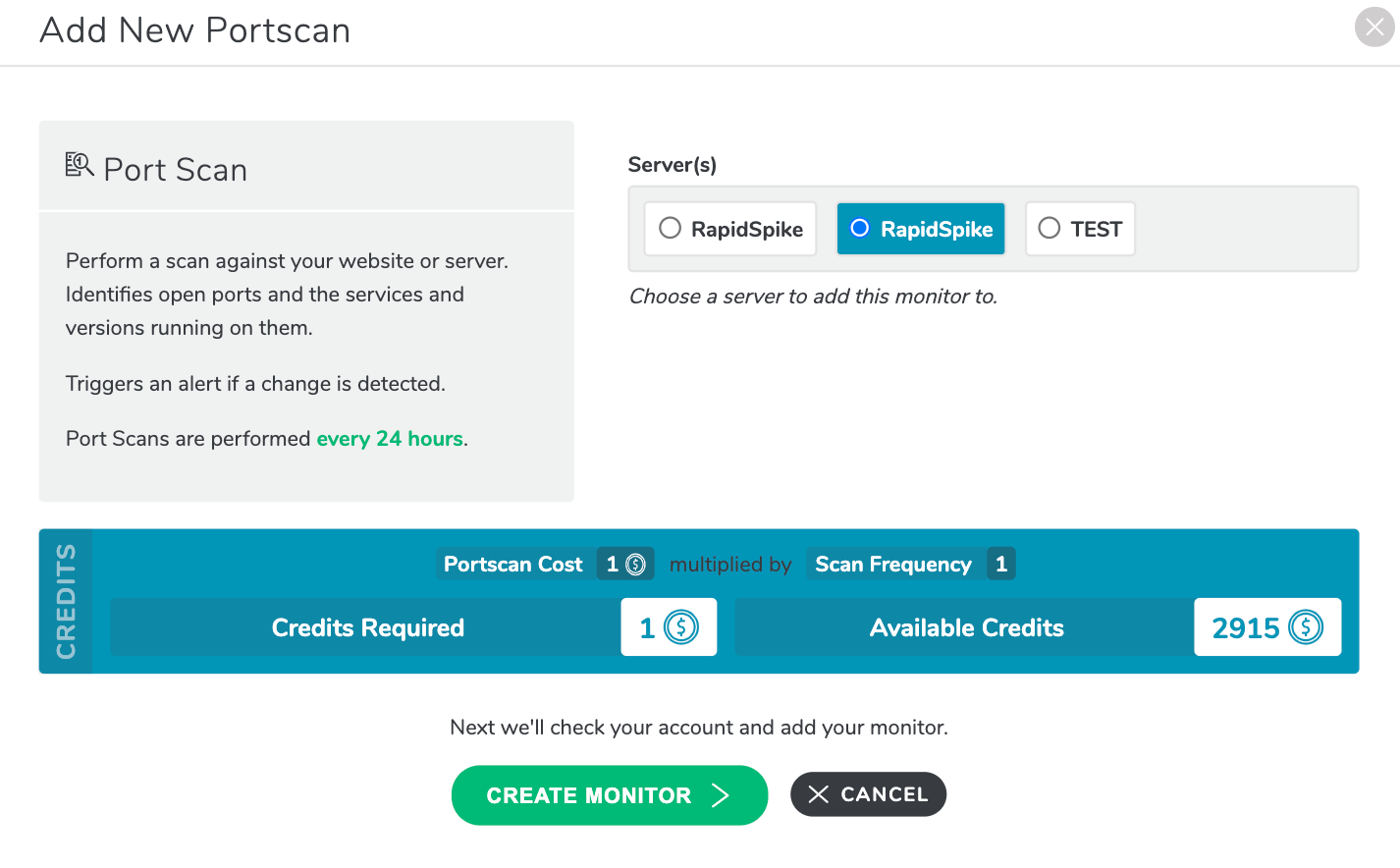 View the Status of an existing Port Scan
At the top of the "Port Scan" page will be the current status of the current, running, Port Scan. As always, Green indicates the scan is error free, pink indicates existing errors and grey indicates the scan is paused.
Change the data history displayed
Whether you want to see an overview for the last week or the last year – Simply hit the Clock button in the top right and use the drop down to select your preferred data history. This button will display the current data period so you know what it's set to currently.

By clicking on the arrow, you can refresh the page. TV mode allows the data on this page to be displayed on a monitor. The "Edit" button takes you to the "Server Settings" page where you can pause or delete your Port Scan.