Asset/Server – Hosted Websites
Quickly see the stats that matter for every website added.
Add a new website
Simply hit the green "Add Website" button in the top right corner and follow the on screen prompts.

Website Overview
Select the website/webapp you would like to view the monitors for. Go to "Website Overview" in the left blue menu.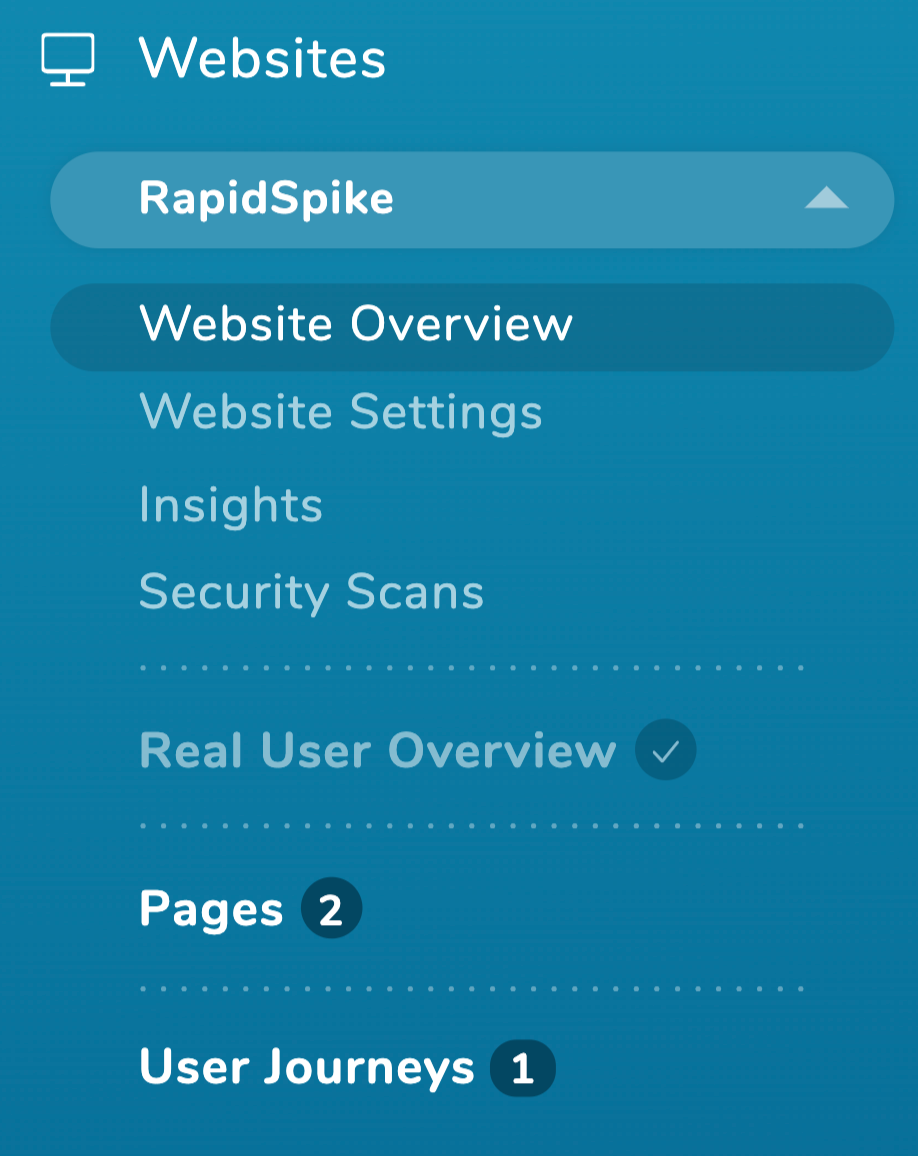 On this page you will see a range of statistics about your website's performance, including Uptime, Webpage Testing, Google Lighthouse and Real User Monitoring. On the right side of this page is a list of the Assurance, Security and SEO monitors you have running on this website. These are part of the core monitoring RapidSpike offers, including
Availability Monitors:
Ping, TCP and Page Uptime (HTTP) monitors
Security Monitors:
SSL Cipher, Google Safe Browsing, Port Scanning

Assurance Monitors:
Domain Expiry (WHOIS), SSL Certificate and HTTPS Redirect monitors

SEO Monitors:
SEO Stats, Google Analytics, Alexa Traffic Rank
Change the data history displayed
Whether you want to see data for the last week or the last year – Simply hit the Clock button in the top right and use the drop down to select your preferred data history. This button will display the current data period so you know what it's set to currently.

Here you can also alter your data display to TV Mode, perfect for monitors in the office. Also, press refresh so you are up to date with the most recent data for your website.