Webpage Test Headlines
You can see a summary of data from your Webpage Test for your website, amongst other metrics and monitors on the "Website Overview".

For a further breakdown of any Webpage Test issues, go to the "Webpage Test" tab below "Pages" in the left blue menu.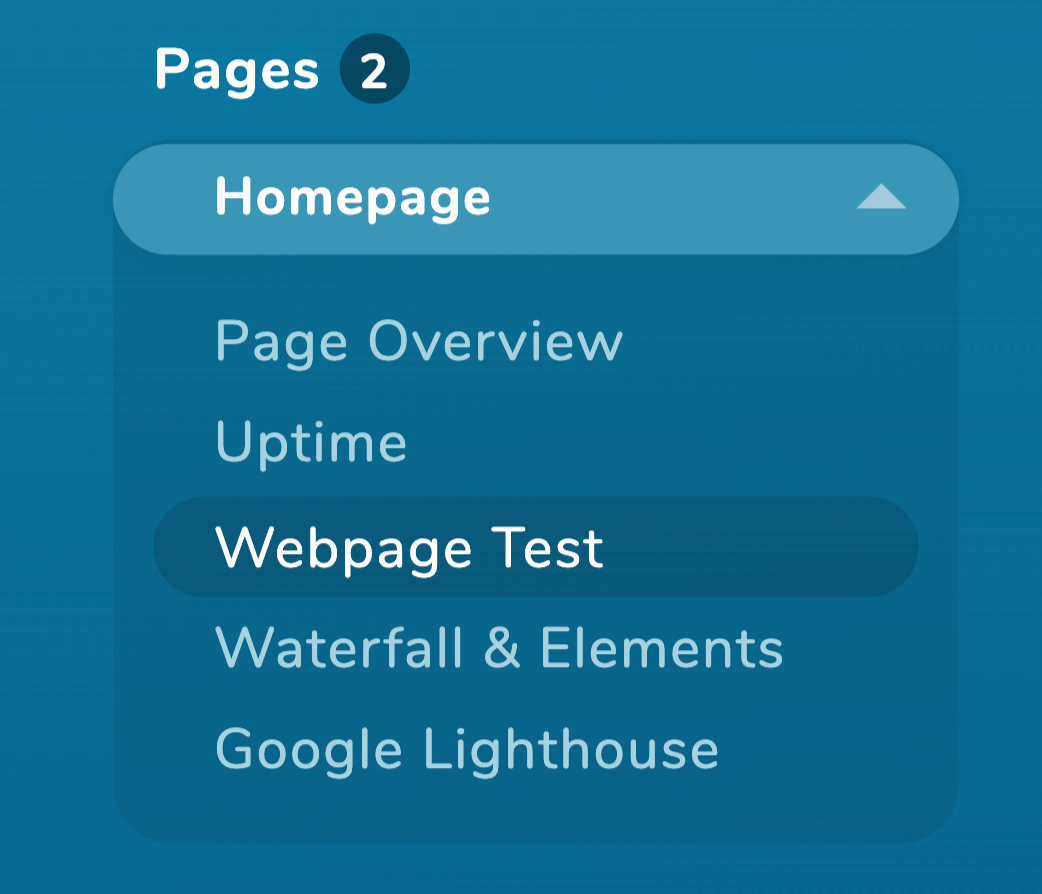 On this page, you can see a summary of data from your Webpage Test. at the top of the page will be test headlines breaking down your Webpage Test's performance.

The result overview also contains two breakdowns of timings recorded as the webpage was loaded in the browser. The first summarises the network, server and browser timings and the second details exactly when load portions started and ended. These breakdowns can be a really good indicator for finding bottlenecks in networking, server or browser render times.
Change the test results you are reviewing using the "Change Test" button at the top of the page, and select the test date you want to view from the dropdown menu. You can filter this view to display issues only.