Add a new Web Page Test
When you add a new page a Web Page Test monitor is automatically added to the page, alongside an Uptime Monitor and Google Lighthouse. Here you can edit the test frequency and test regions.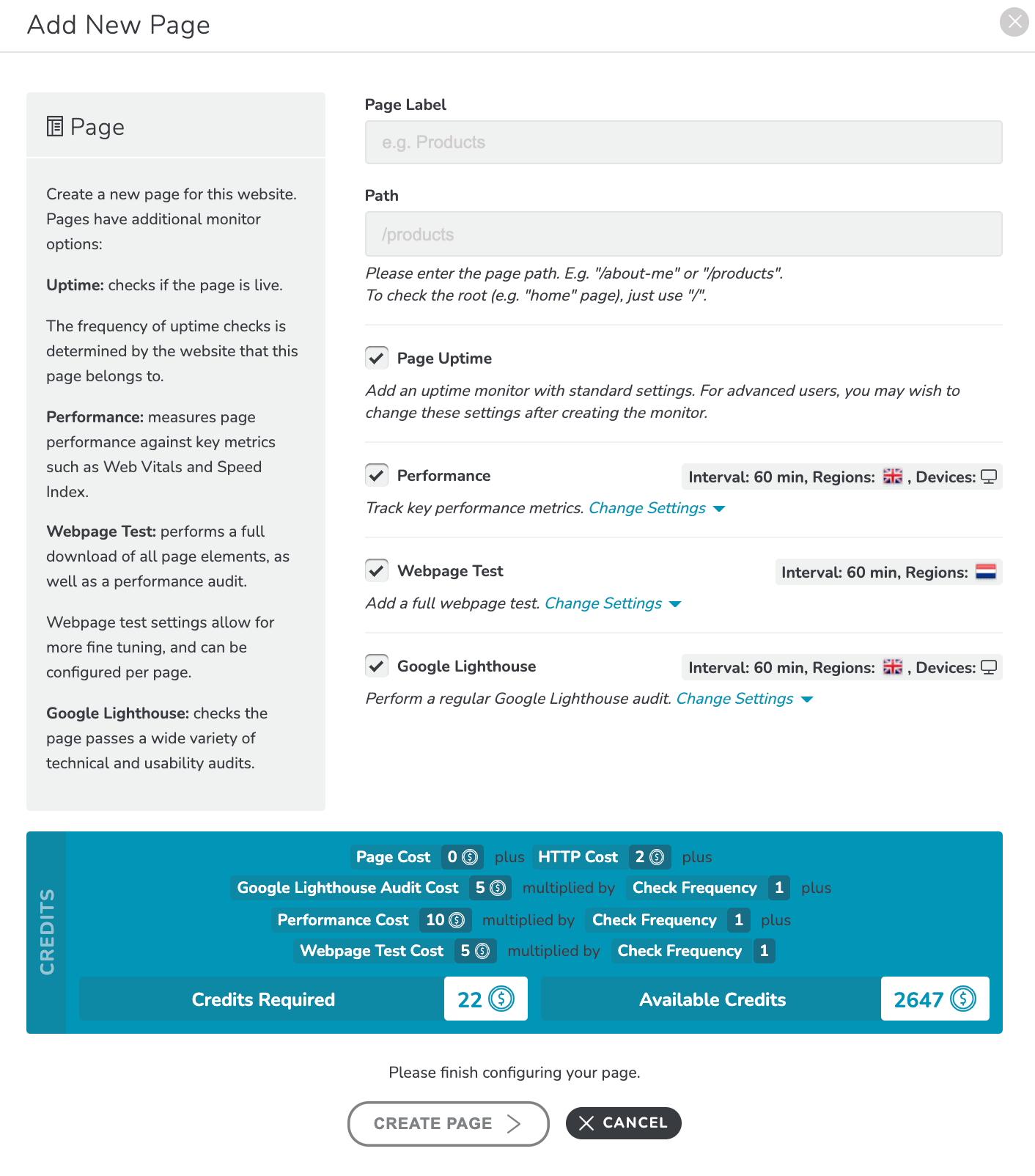 View and Edit Data
You can see a summary of data from your Web Page Test for your website, amongst other metrics and monitors on the "Website Overview" page.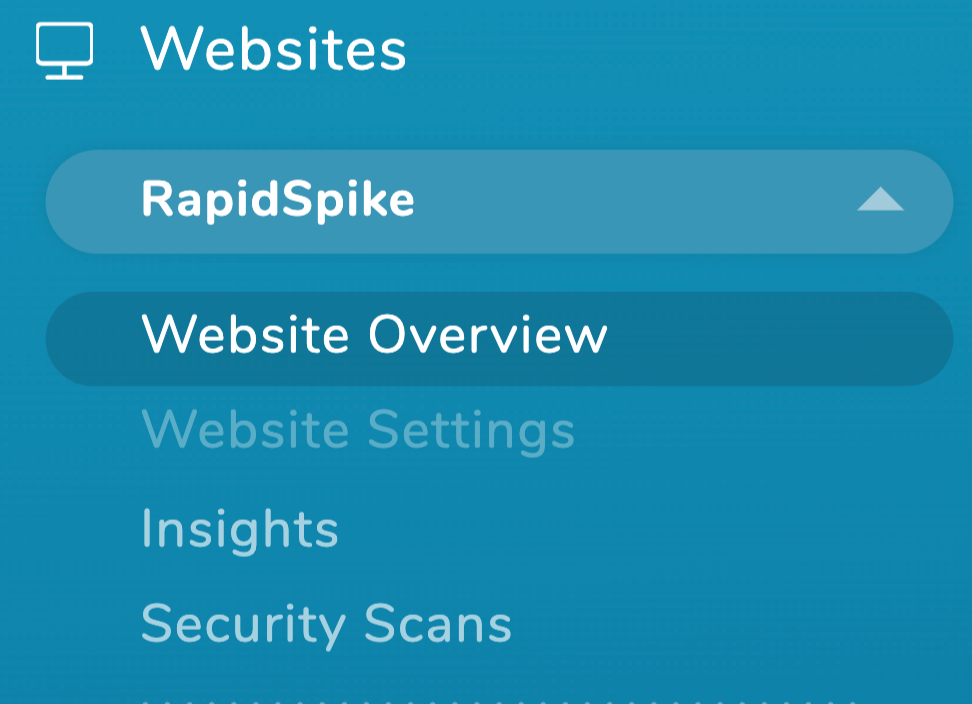 Here you can see a range of information about your performance monitors. Including screenshots from a desktop view and phone view.
For a further breakdown of any Web Page Test data, go to the "Web Page Test" tab below "Pages" in the left blue menu.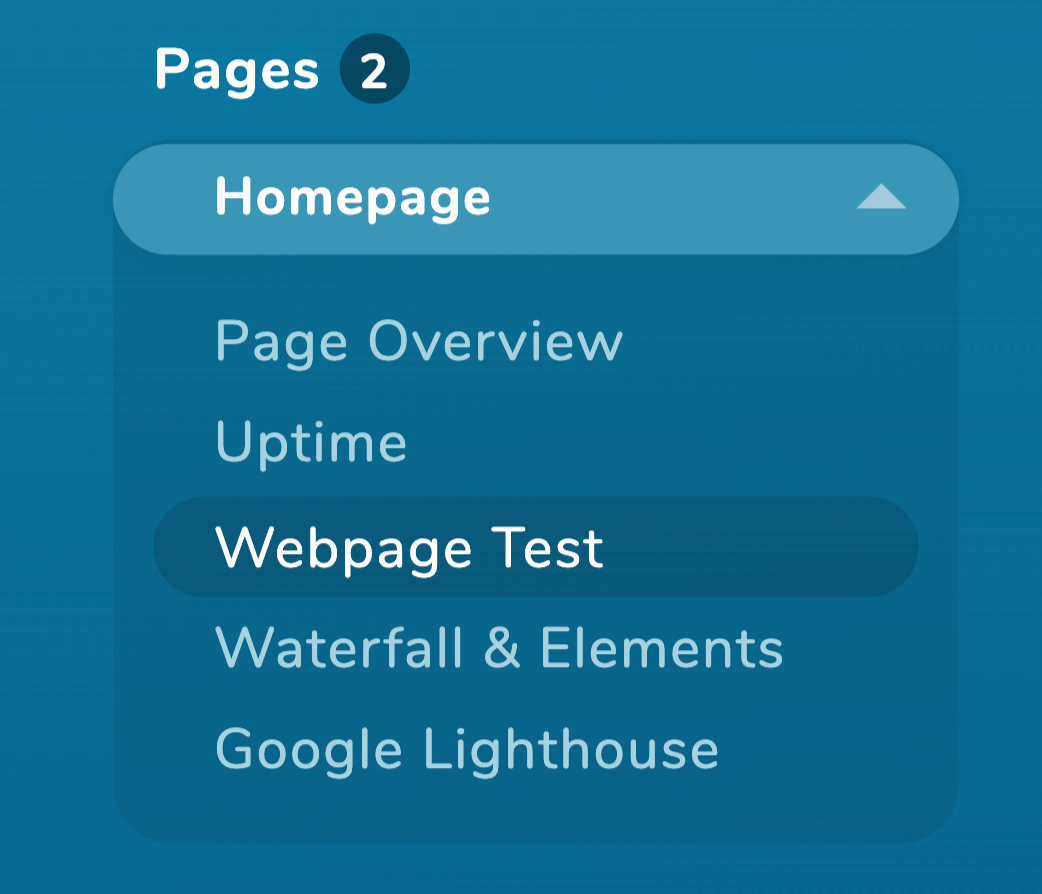 On this page, you can see a summary of data from your Web Page Test. Change the test results you are reviewing using the "Change Test" button at the top of the page, and select the test date you want to view from the dropdown menu. You can filter this view to display issues only.
Change Web Page Test Settings
Located in the top right hand corner of any of this page is the "Edit" button, with a cog icon. Here you have the option to alter settings for individual Uptime monitors, Webpage Tests and Google Lighthouse.
Waterfall & Elements
Navigate to the "Waterfall & Elements" tab in the left blue menu. Here you can view a range of performance data from your Web Page Test including: the Waterfall (a breakdown of element loading times), a list of different elements, third parties, a map, tracked elements and cookies. Using this list you can identify any individual elements that are causing issues for your Web Page Tes
View and create Alerts
To view these your existing alerts or to add new ones simply go to "Global Settings" in the left blue menu, and go to the "Performance Rules" tab. From this page you'll be able to add new Alert Rules by hitting "Add Rule" in the top right corner.
The Web Page Test Wallboard
The Web Page Test wallboard is a useful way to see a visual summary of the performance of your Web Page Test monitors, and can be found within the overview tab.