Navigate to the Page you would like to view the Web Page Test HAR File for, and select "Waterfall & Elements".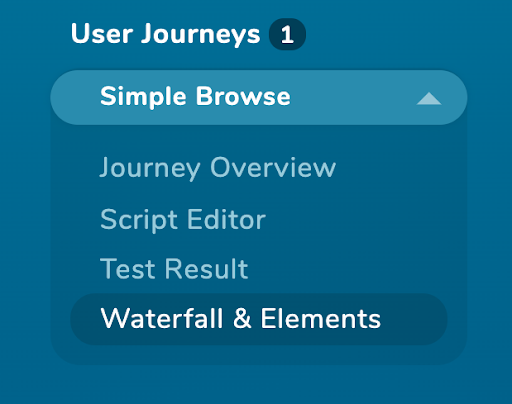 On this page, you can view a range of data including: the Waterfall (a breakdown of element loading times), a list of different elements, third parties, a map, tracked elements and cookies.
See our blog article on how to read a HAR File
Change the test you are viewing the HAR File for with the "Change Test" button, and select a different test from the dropdown menu.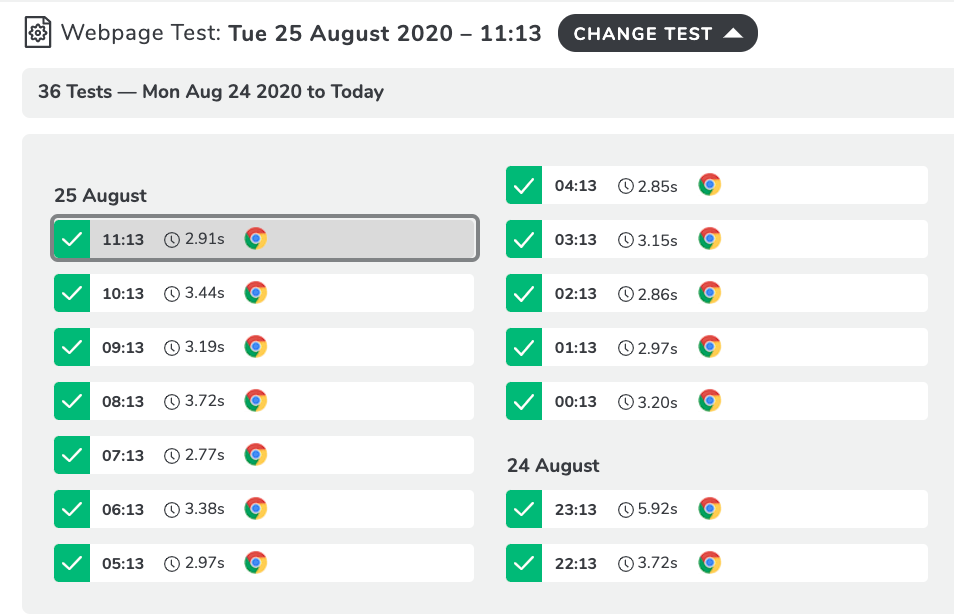 Edit your Monitor Settings
In the upper right corner is the settings button with a cog icon. Click this to be taken to the monitor settings page where you can edit the settings for your Web Page Test including: test intervals, test regions. Here you can also pause, resume or delete the monitor.
View and Create Alerts
To view these your existing alerts or to add new ones simply go to "Global Settings" in the left blue menu, and go to the "Performance Rules" tab. From this page you'll be able to add new Alert Rules by hitting "Add Rule" in the top right corner.