Navigate to "Webpage Test" in the left blue menu, under the "Pages" tab.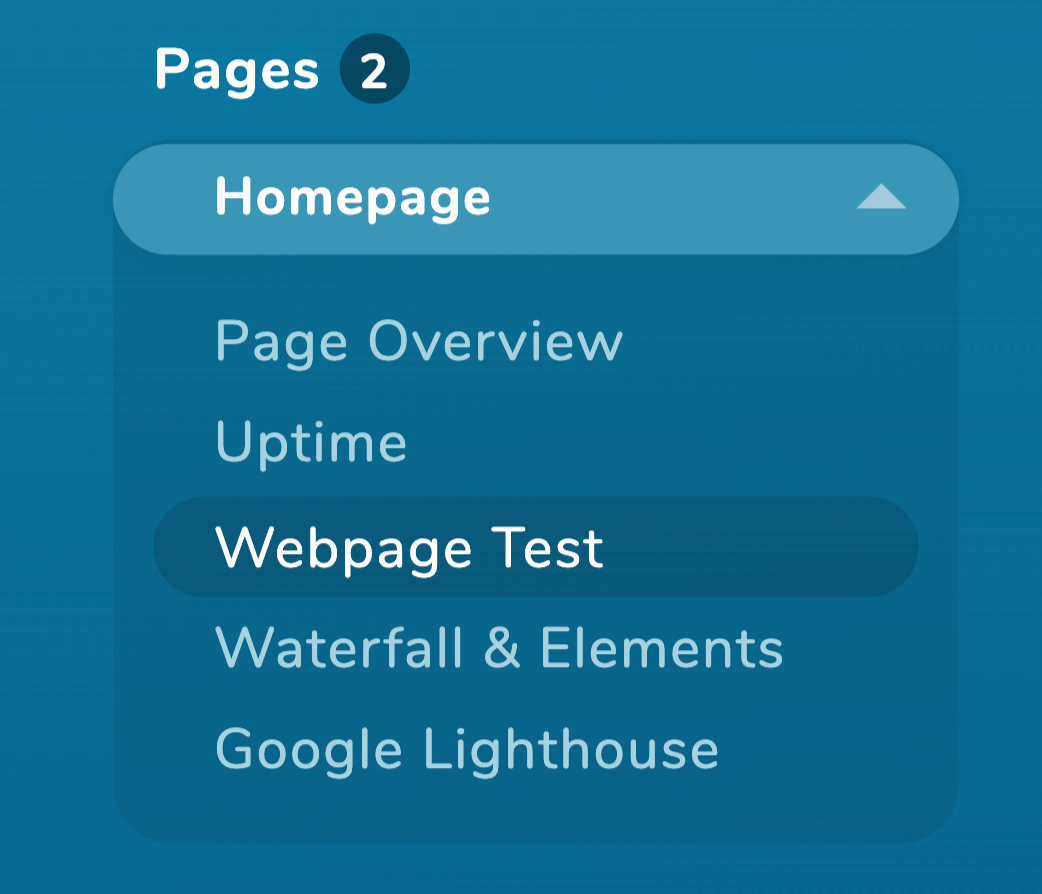 On this page, you can see a summary of data from your Webpage Test. Change the test results you are reviewing using the "Change Test" button at the top of the page, and select the test date you want to view from the dropdown menu. You can filter this view to display issues only.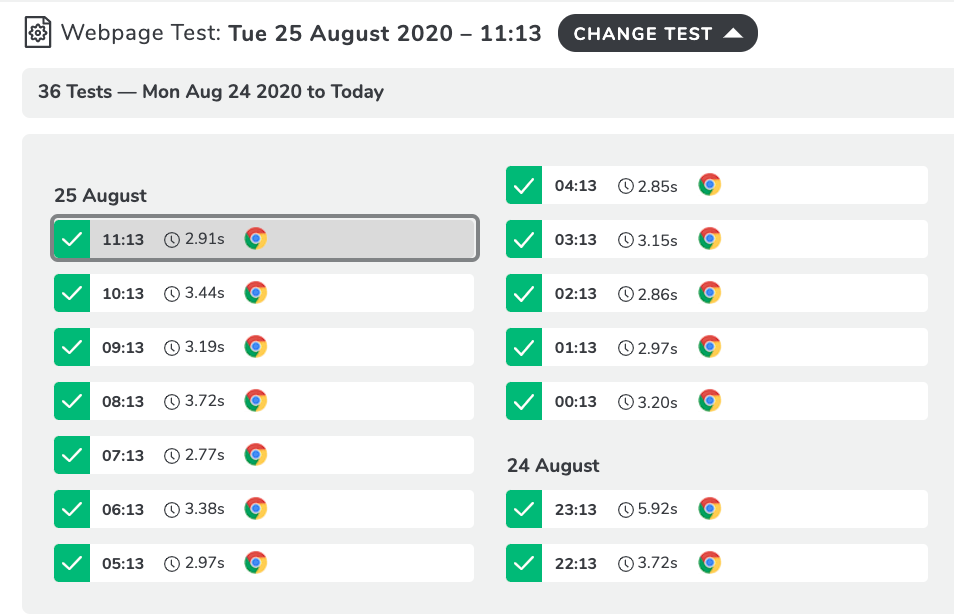 In the upper right corner of this page you can also alter the data history period using the clock button, which displays the current period it is set to. You can edit the data history period up to 90 days.