To navigate to the "Manage Users" page, first click your icon in the top right hand corner in order to open the Account Menu, then click "My Profile".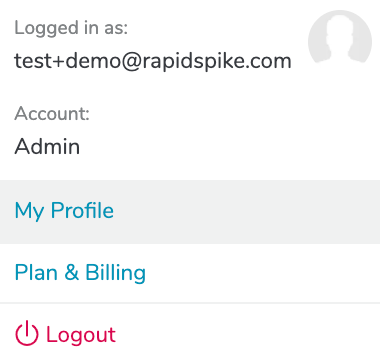 On this page you can:

See a list of all users
You should be able to see all the information (Number, email, name) for each of the users currently assigned to your account
Add new users
Note: You must be an Account Owner to add a user to your account
If you're the account owner you will have the option to add a new user by hitting the "Add New User" button located at the top right. From there, you will need to provide a business email address, first name and surname. Following that RapidSpike will then email and invite the new user to access your account.
Delete users
Note: You must be an Account Owner to delete a user from your account
From this screen, If you're the account owner, you will also have the option to remove a user simply by pressing the "Delete" button