Public Status pages
Public Status Pages are designed as a great way to provide live uptime data to clients. You control the look and feel of the page, as well as choosing what data should appear.
In the left blue menu, click the "Global Settings" tab, and navigate to "Status Pages" under "Public Status".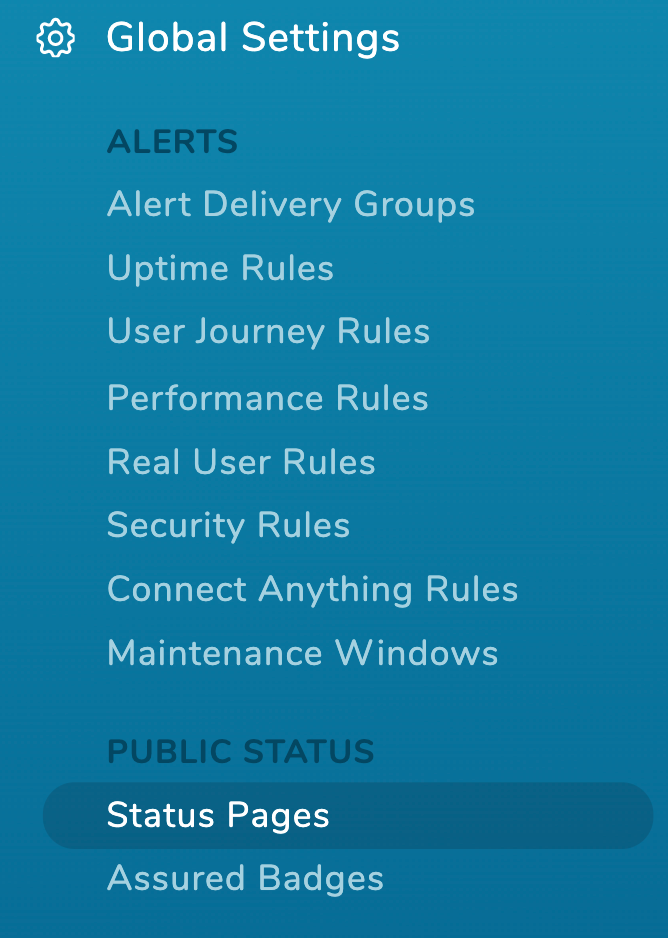 Create new status pages
Simply hit "Add Status Page" in the top right and follow the on screen instructions. You'll be able to choose which monitors to display, pick your colour scheme, add your company logo and dictate an optional CNAME from within the pop-up window.
Edit and remove pages
Simply press the cog icon next to the status page you would like to alter. Next to the "Edit" button you will also see the "Delete" button which will remove an existing status page.
Visit pre-existing pages
Under each Status Page name you will see the URL used. Simply click that to be taken directly to your status page. This URL can also be shared publicly (if no CNAME is used).
See our blog post on Public Status Pages here!