RapidSpike connect anything (RCA) allows you to take full control and create custom monitors.
Add new RCA
Go to the "Connect Anything" tab in the left blue menu, and click the green "Add Connect Anything" in the upper right corner. This will open a form in which you can label a new monitor, duplicate an existing monitor and add up to 10 keys for your monitor.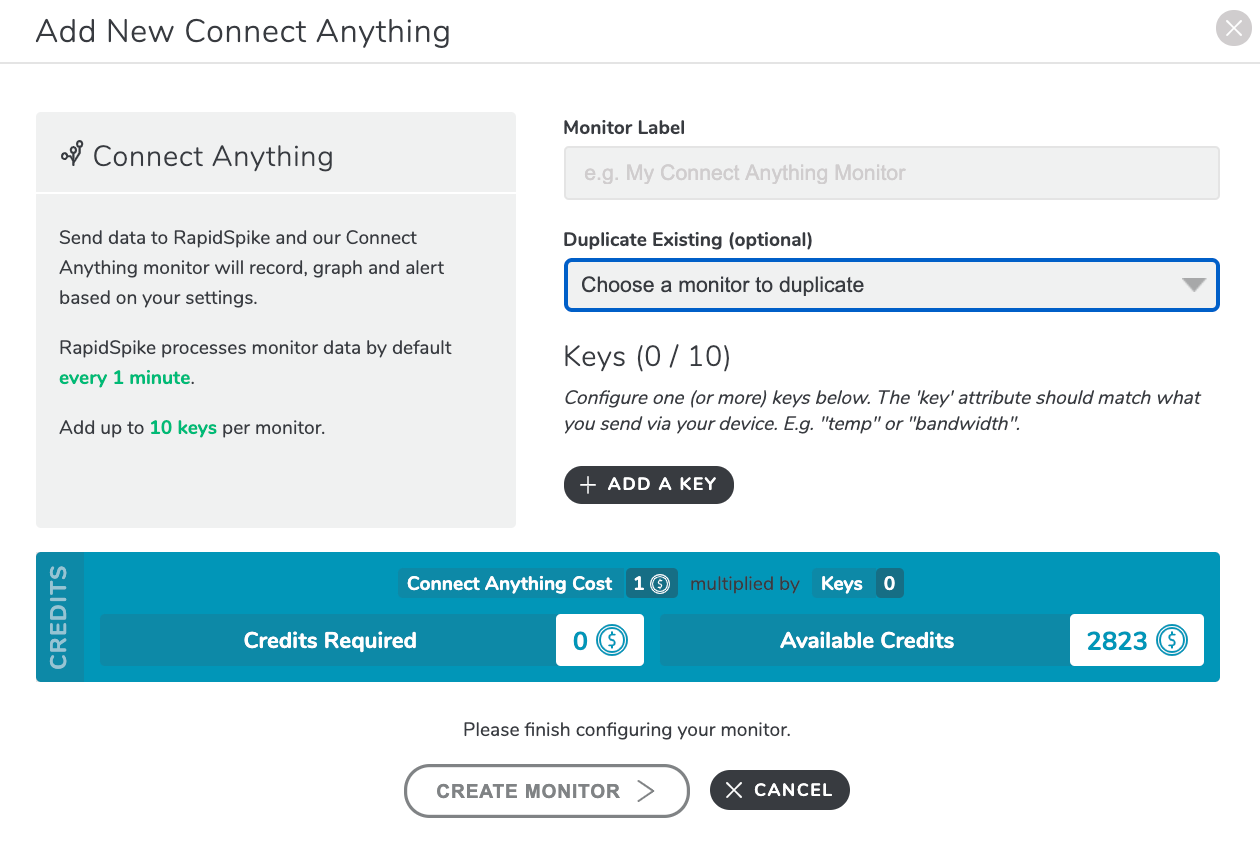 View Statistics for your Connect Anything
Select the Connect Anything monitor you would like to view statistics for. If pulling data, spread across the page will be the custom metrics your keys request. These can be displayed either in graph or table format and be mapped to the data history you request.
Add a New RCA Key
Located at the top of the page will be your current key count. Each RCA can have up to ten keys, if currently under the limit and wanting to add more simply click the "Add new key". From there you'll have the option to give the key a Label, Key and Metric.
Change RCA settings
In the upper right corner of each key's graph is the "Settings" cog. This menu gives you the option to change the Title of the monitor, copy its unique ID and pause/resume or delete the RCA.
Change the Data History Displayed
Whether you want to see data for the last week or the last year – simply hit the clock button in the top right corner of the page and use the drop down to select your preferred data history. This button will display the current data period so you know what it's set to currently.
View and Create Alerts
Navigate to the "Global Settings" tab in the left blue menu, and select "Connect Anything Rules". On this page you can add new rules, view and edit existing alert rules.
See our blog post on using the RCA to monitor the moon here!