RapidSpike vulnerability scanning detects security risks across your entire digital platform.
View status of current and finished scans
Navigate to the "Security Scans" tab in the left blue menu. On this page you can view your existing scans, or add new ones using the green "Add Scan" button in the upper right corner.
To view the data from an existing scan, select the scan you would like to review and this will take you to the "Scan Overview" page. This page lists current and past results of this scan. Click the "View" button for a further breakdown of individual scans.

Delete previous scans
Simply navigate to the scan you'd like to delete and press the Delete button, with the bin icon, on the far right. You'll then have the option to confirm you wish to delete the scan or cancel if you change your mind.
Edit Scan Settings
In the left blue menu, navigate to "Scan Settings" below "Scan Overview".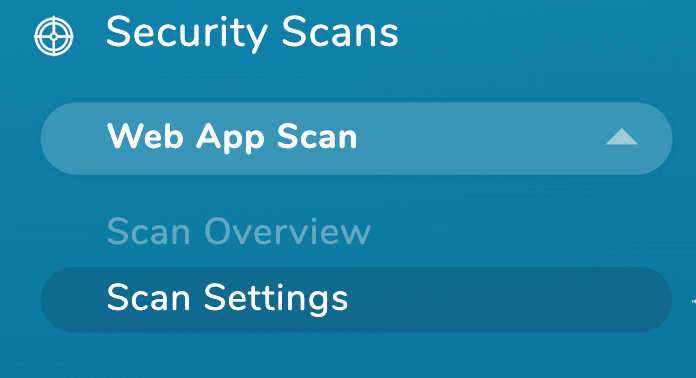 On this page you can pause or delete your security scan, customise the websites it runs on, and alter its frequency.