Pulling everything from your HAR allows the RapidSpike to tell you the elements causing the most issues. Navigate to the HAR by selecting the User Journey you would like to view the elements for, click the "Waterfall & Elements" tab in the left blue menu.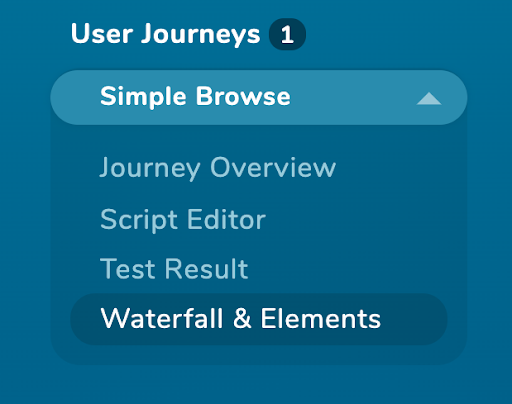 View a list of all elements
This is where the RapidSpike system displays all elements pulled from your user journey HAR. These can be sorted by size and filtered by URL or Element type. Depending on the number of elements these may be displayed over numerous pages.
View the waterfall
Only available on an individual step basis, the waterfall view provides a full breakdown of event timings, request and response headers. Each element displayed can be further investigated by clicking on their respective line.
View the Worst Offending elements
Potentially the most useful function of the Elements page. This screen lists your top 10 worst offending elements in order of slowest to fastest. As before each elements' request headers can be viewed by clicking on its respective line.
Change journey settings
Click the "Edit" button with the cog icon, in the top right corner of the page. This will take you to the "Journey Settings" page, where you will have the option to change everything from the Journey Description and check interval through to the elements you blacklist and ignore.
View and create Alerts
To view your existing alerts or to add new ones go to "Global Settings" in the left blue menu, and select "User Journey Rules".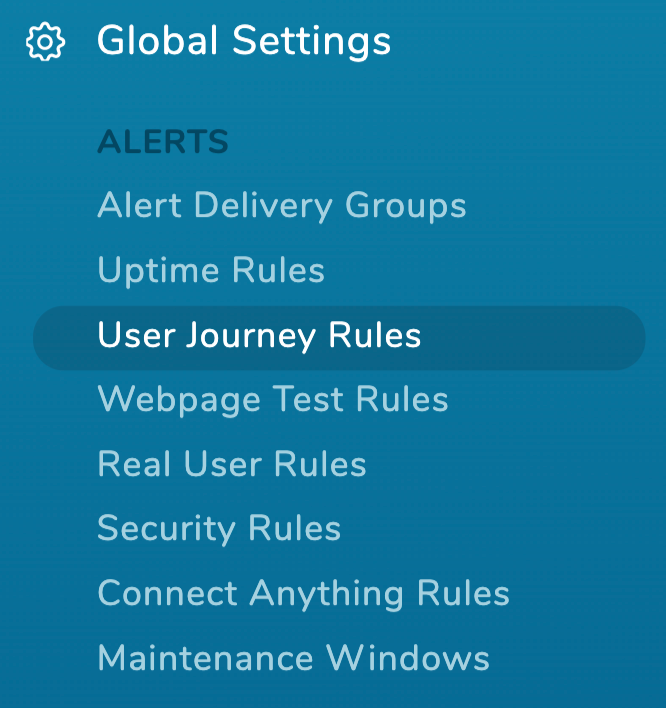 From this page you'll be able to add new Alert Rules by hitting the "Add Alert" button in the top right corner.