If you need to find out what went wrong and why, we have you covered.

If you receive an alert about an issue in your User Journey, if your journey's test results displays as Amber on the User Journey wallboard, or if it appears in your "Live Issues" wallboard, as pictured below:


You can click through these links, to the User Journey Overview page, and navigate to the Errors tab, which lists any User Journey test results which encountered issues.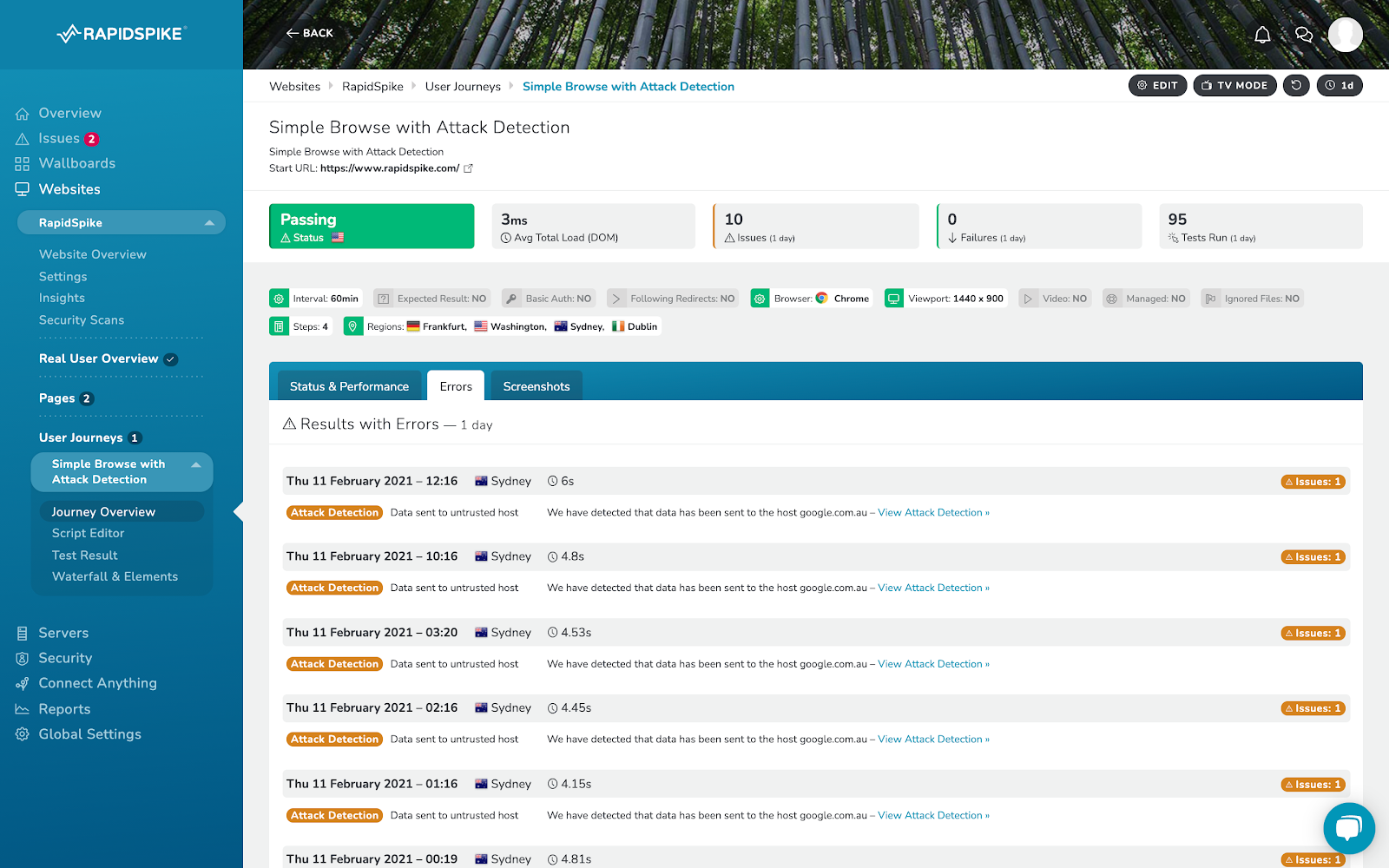 For a further breakdown of issues, navigate to Test Result in the left blue menu to review any issues occurring with your User Journey.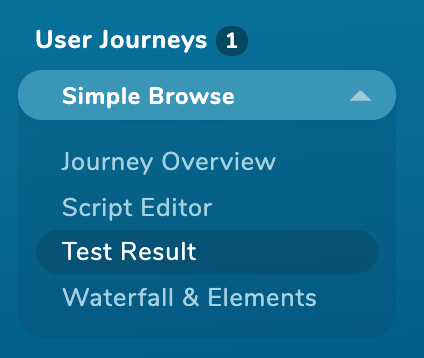 On this page, you can view the test result, go to the "Issues & Logs" tab to view the Browser Log and Server Log, or go to the "Script" tab to view each step of the User Journey to review where issues have occurred.

As User Journeys use a full browser, such as Chrome, to render your page.The Browser Log displays any console errors or other information logged by the browser during the test.
The Server Log displays technical information generated by the server during the User Journey. Most of this information relates to the settings of the test itself.

Click the dropdown on the Show button to view some more detail about each issue if you would like to look into the issue. To investigate any issues you can inspect the Waterfall and Elements page. This view shows you the complete HTTP Archive (HAR) file in the order in which files loaded during the User Journey test, it also provides you with the individual element timings.
View Warnings
Warnings are triggered when your total test time exceeds your pre-determined alert threshold. You can configure the threshold per location on the Alert Settings page. If any threshold has been breached and a warning has occurred this will be outlined within the "A warning has been triggered" box along with further details.