Navigate to the User Journey you would like to review the Log Files for. Then in the left blue menu, select the "Test Result" tab.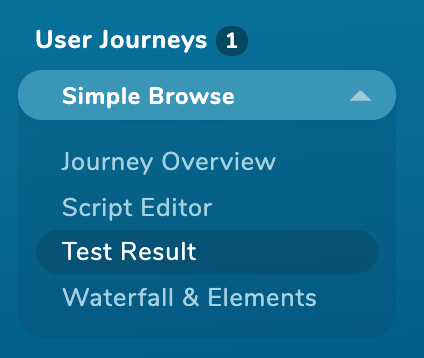 Select the "Issues & Logs" tabs at the top of this page, to view the Browser Log and Server Log. 

Any issues will be listed in these logs, click the drop down arrow on the "Show" button for more details.