Screenshots act as visual proof of the success or failure of your User Journey, and provide you with a clear indication of any issues. 
View Screenshots of your current user journey 
Go to the User Journey you would like to view the screenshots for. Click "Journey Overview" in the left blue menu.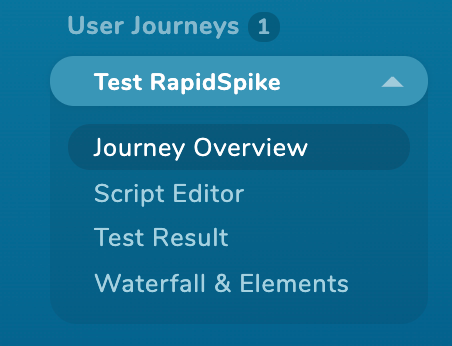 On this page you can go to the "Screenshots" tab, where you'll be able to view a screenshot overview of the test to see where the issues (if any) may have occurred.