View, edit and test your script
Navigate to the User Journey you want to view/edit, by selecting the website it is on and going to the User Journey tab in the left blue menu.

The "Journey Overview" tab will show you statistics of your User Journey's performance. Press the "Edit" button with the cog icon in the top right corner of this page to pause this journey, adjust its frequency and test regions. Don't forget to press the green "Update" button.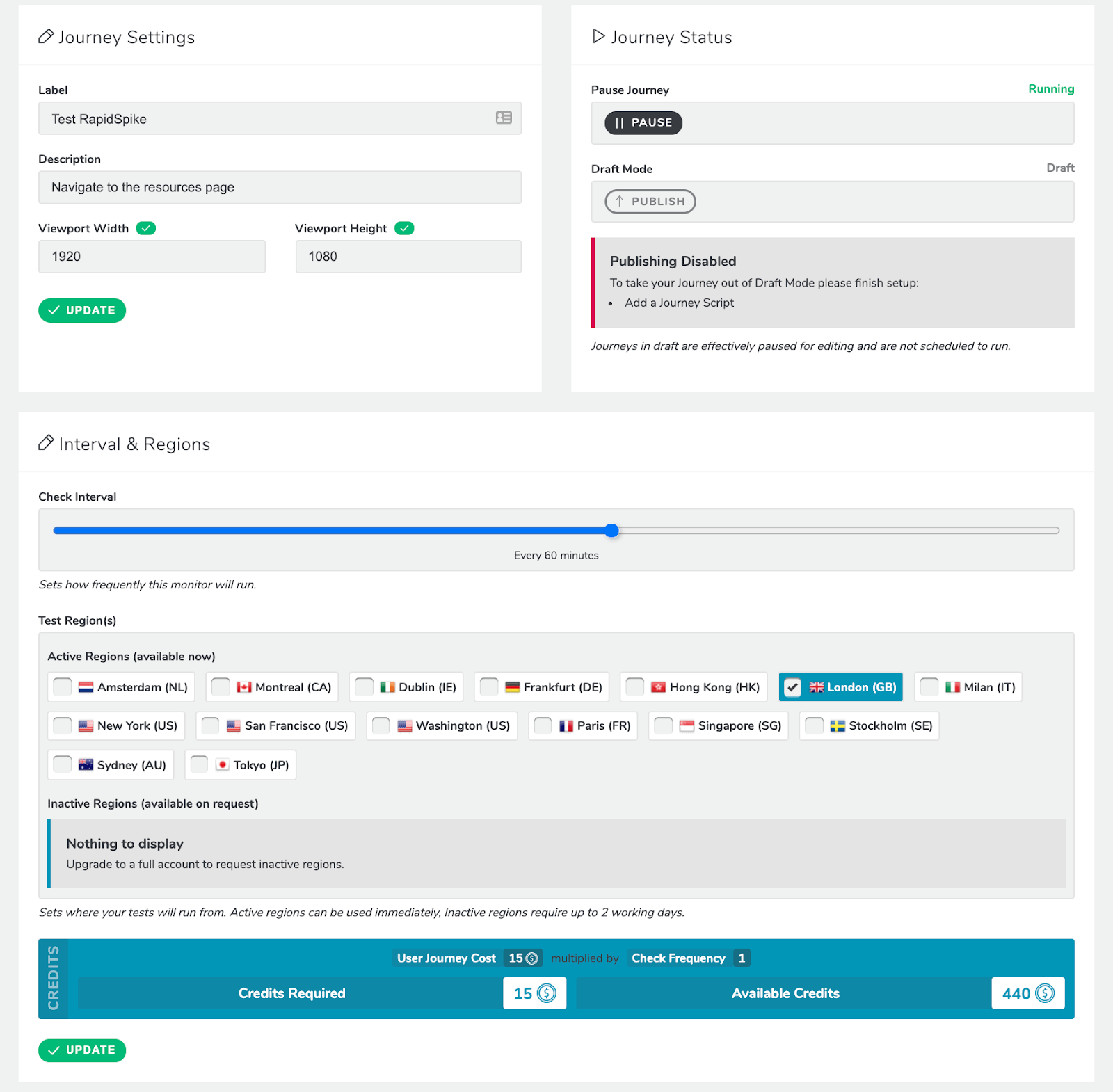 The "Script Editor" tab will show your planned steps and actions panel. Here you can edit your existing script with the "Add Step" and "Add Action" buttons. You can pause, edit or delete steps and actions.
For the more JSON orientated user – Simply hit the "JSON VIEW" tab at the top of the page to access our JSON editor. This editor comes fully fledged with "TIDY" and "CLEAR" functions giving you the full JSON experience.
The "Test Result" tab displays the statistics and the success of a test you ran for this User Journey. You can choose which test result is displayed using the "Change Result" button, which will open a dropdown menu of past tests that have run.

The "Waterfall and Elements tab" provides a full breakdown of event timings, request and response headers. Each element displayed can be further investigated by clicking on their respective line.
Creating a New User Journey
To create a new script, go to the "User Journey" tab in the left blue menu.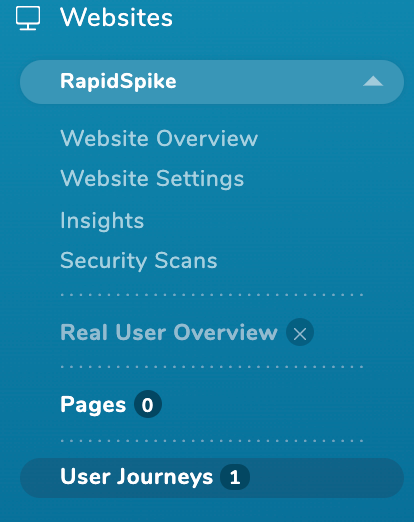 Then, in the upper right corner of this page click the green "Add Journey" button.

Don't forget to publish your new User Journey once you've finished creating it to start testing it!