The overview for an individual test (instead of a whole user journey). This screen covers the basics and allows you to navigate to other areas of the test in question.
Go to the User Journey you would like to review, in the left blue menu click the "Test Result" button.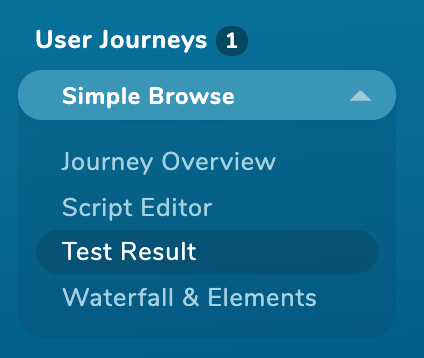 On this page, you can view an individual test's "Result", "Issues & Logs" and "Script".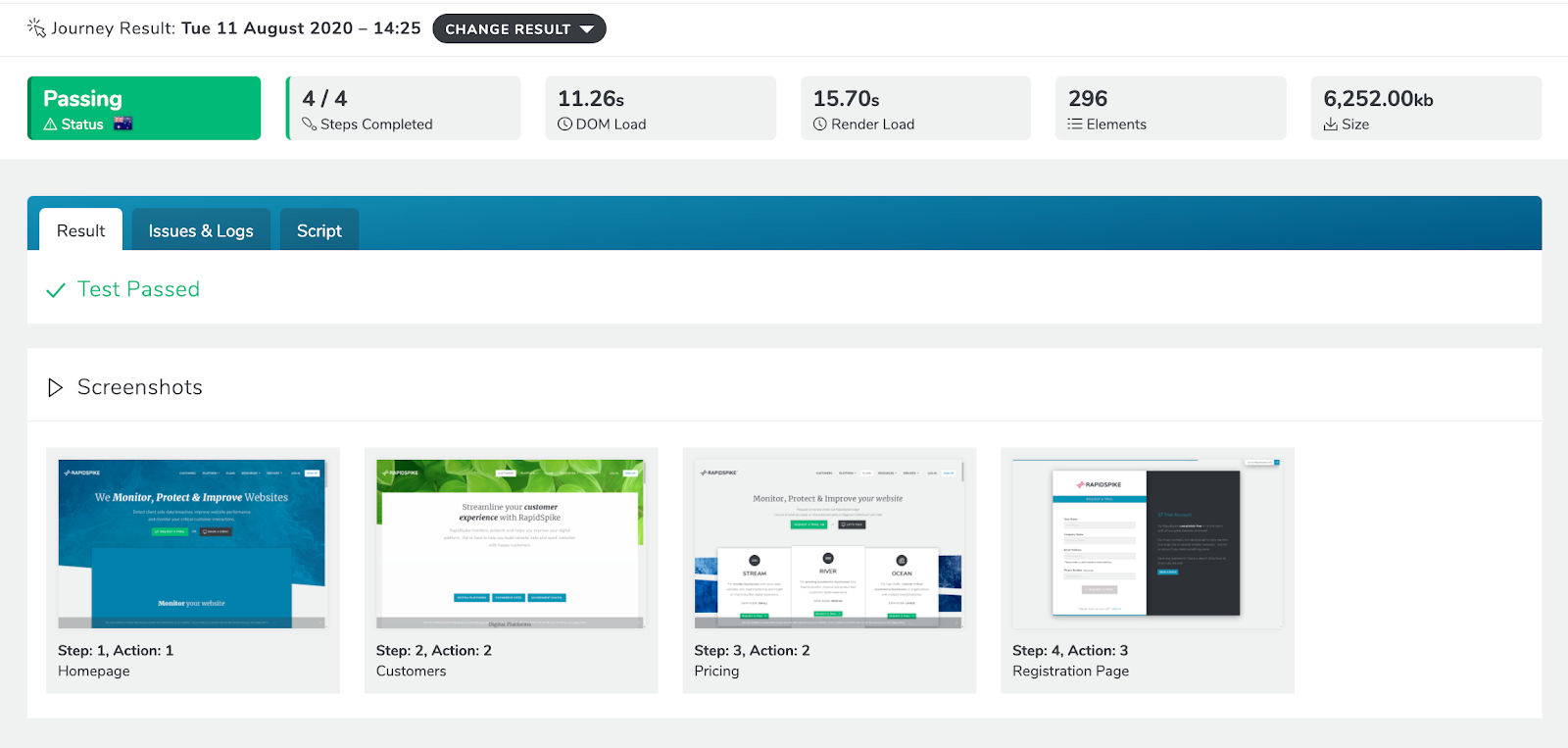 By clicking the "Change Result" button at the top of this section, you can choose which individual test you would like to see the results for.