Insights use the data gathered by your monitors to create simple actionable steps towards improving your website.

Navigate to the website you would like to view data insights for, and select the "Insights" tab in the left blue menu.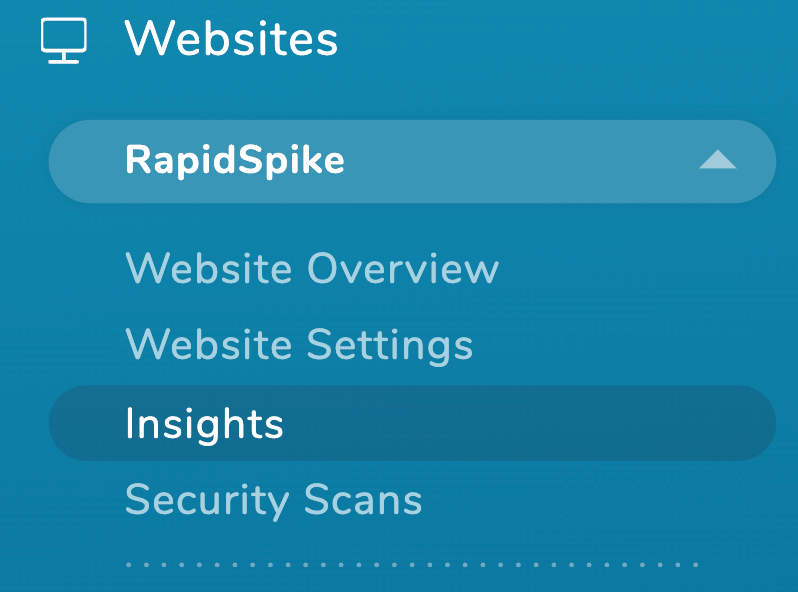 On this page you can view a range of data about your website's performance, which is divided into sections:

Info: Key metrics
Critical: Issues that we recommend you fix urgently.
Issues: Problems that should be addressed as soon as possible.
Good: No problems to report.
Star: Awarded to insights where your website is performing excellently.
Each tab displays a list of Insights for one of the above sections. You can click on each Insight to view a full set of data – including descriptions, remediation and other vital information.

Click on the monitor title at the bottom of the Insight to view the monitor itself. This is where you will find the dashboard data – graphs, tables etc and have produced the Insight.
See our blog post on the Insights feature here!