Monitor and alert on the real performance of your users, across all your pages.
Installing RUM
Real user monitoring (RUM) requires a small snippet of JavaScript to be added to each page you'd like to monitor.
To configure Real User Monitoring, first navigate to the website/webapp you would like to set up Real User Monitoring for. Go to the "Websites" tab in the left blue menu.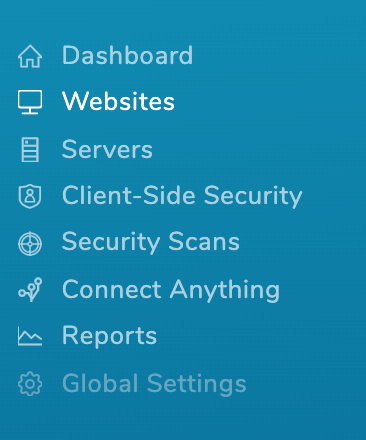 Select the website/web app you want, and then click on "Real User Overview" tab below the "Websites" tab in the left blue menu.This will take you to a page of Real User Data, if you have any Real User Monitors already configured.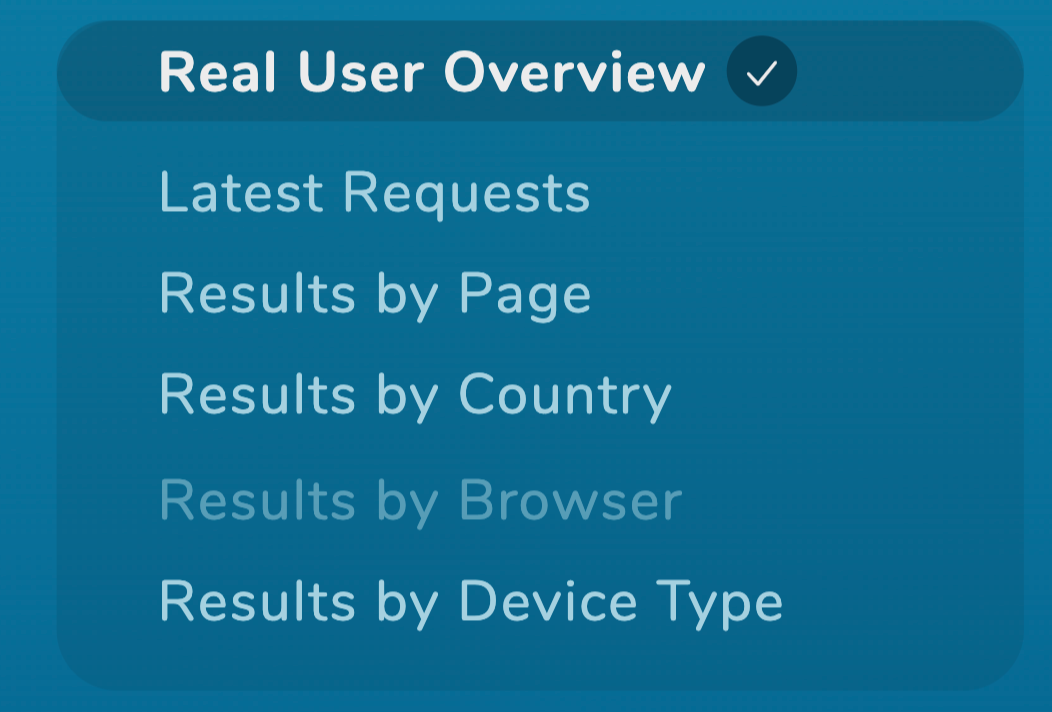 Go to the Edit button with the cog icon in the top right corner of the page.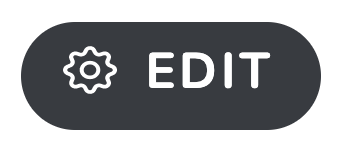 This will take you to the Real User Settings page. Here you can take the code of our Real User Tracker, and copy and paste it between the <head> and </head> tag on every page of your website that you want to track. Data normally takes a few minutes to appear after installation.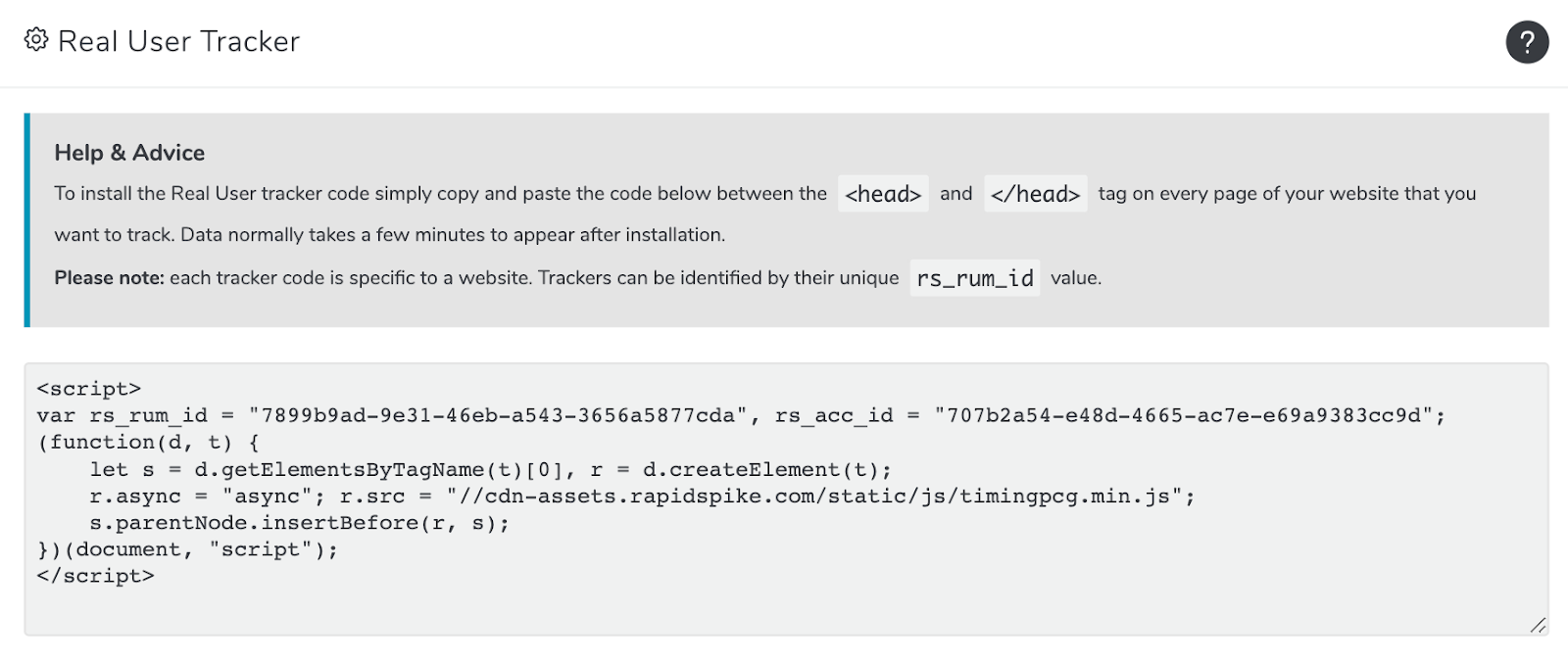 View RUM Overview Statistics
RUM collects a range of data from your real users. The "Real User Overview" page gives you a top level view of Average Page Load, Total Page Views, all the way through to a map view of where your views are coming from.

One great feature of RUM is how it can break your performance metrics down by page, country, browser and device type. You can see this breakdown in more detail by selecting one of the tabs in the left blue menu.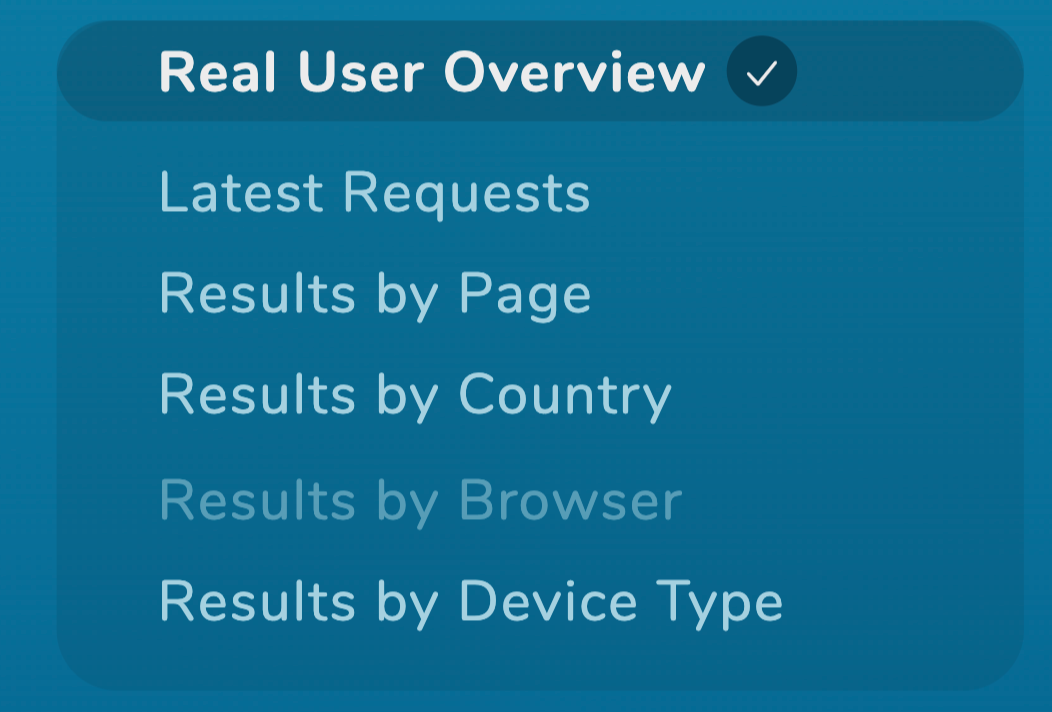 Change the data history displayed
Whether you want to see data for the last week or the last year – Simply hit the Clock button in the top right and use the drop down to select your preferred data history. This button will display the current data period so you know what it's set to currently.

View and create Alerts for RUM
Alerts are the core of the RapidSpike system, finding out what your issues are as soon as they happen is crucial so we've made it easier than ever to create, view and edit alerts. To view these your existing alerts or to add new ones simply go to "Global Settings" in the left blue menu, and select "Real User Alerts".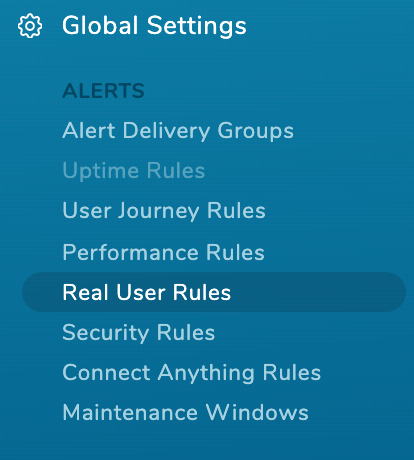 See our blog post on RUM here!