The Google Safe Browsing Monitor checks the Google service that lists unsafe web resources. If your website appears on this list, the monitor will send a notification to let you know.
Reasons for appearing on this list include: social engineering (phishing, deceptive sites) and hosting malware.
Add SafeBrowsing
Navigate to the website you would like to set up Google SafeBrowsing on, and go to "Website Overview" in the left blue menu.
On the right side of this page is the list of RapidSpike's core monitoring systems, here go to "Safe Browsing" under "Security" and click the "Add" button.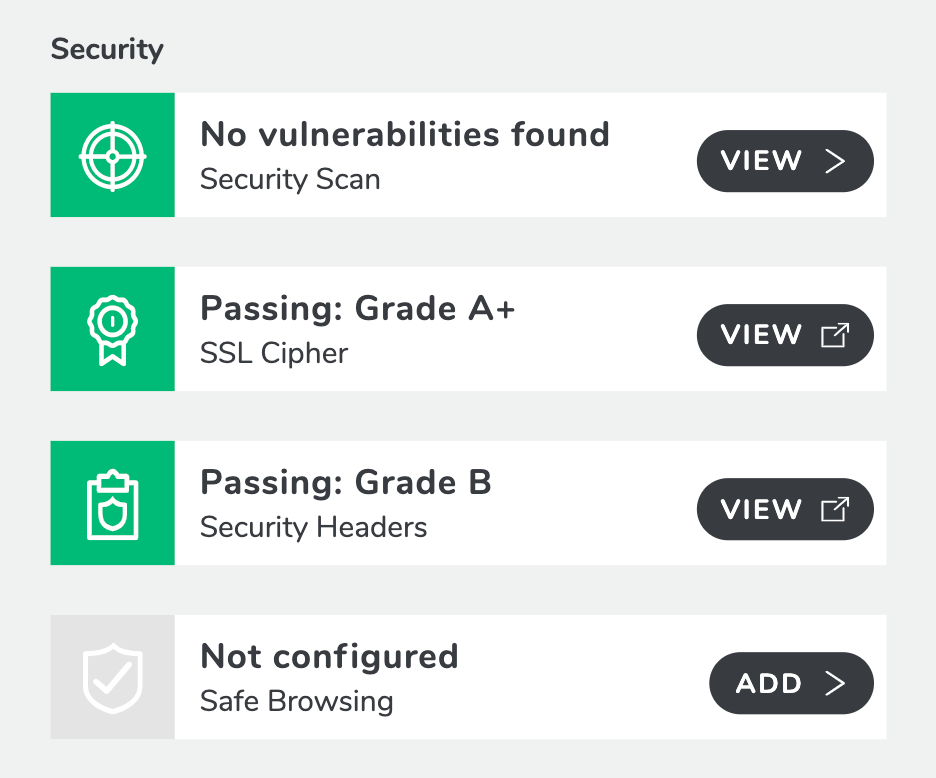 This will take you to the "Website Settings" page, where you can run, pause, and delete your core monitors – including Safe Browsing.

View the Safe Browsing Current Status
On the right side of the "Website Settings" page, go to "Safe Browsing" and select the "View" button to see the latest data from your Safe Browsing Monitor.

This will open a popup window rating different categories with either Red, if your site is listed, or Green for not dangerous.

Here is an example of a website that has been identified for social engineering by Google Safe Browsing: