Once configured, we track your SEO Statistics on regular intervals and let you know about any increase or decrease in the value of each metric that can affect your Search Engine rankings.
Set up SEO stat monitoring
When you add a new website SEO stat monitor will be automatically set up, alongside our other core monitoring tools.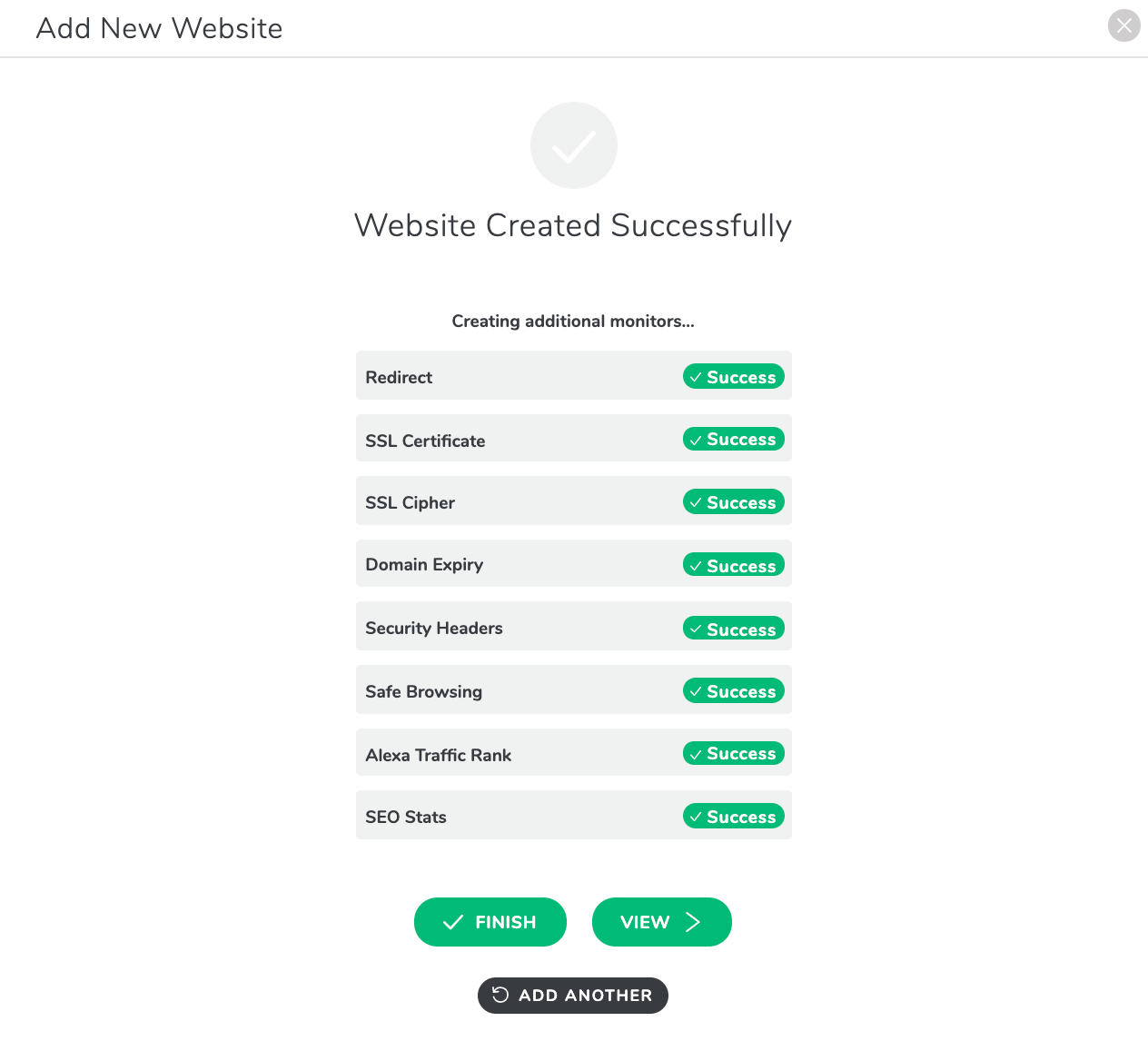 View SEO stats
You can view your SEO stats on the "Website Overview"page. On the left side of this page is a list of the core monitors and their status.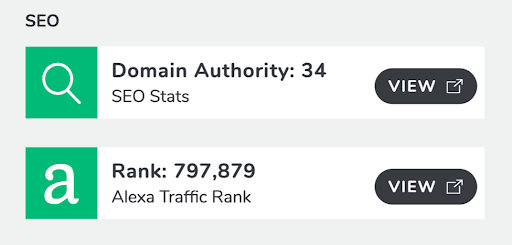 Click the view button to see these statistics in greater detail.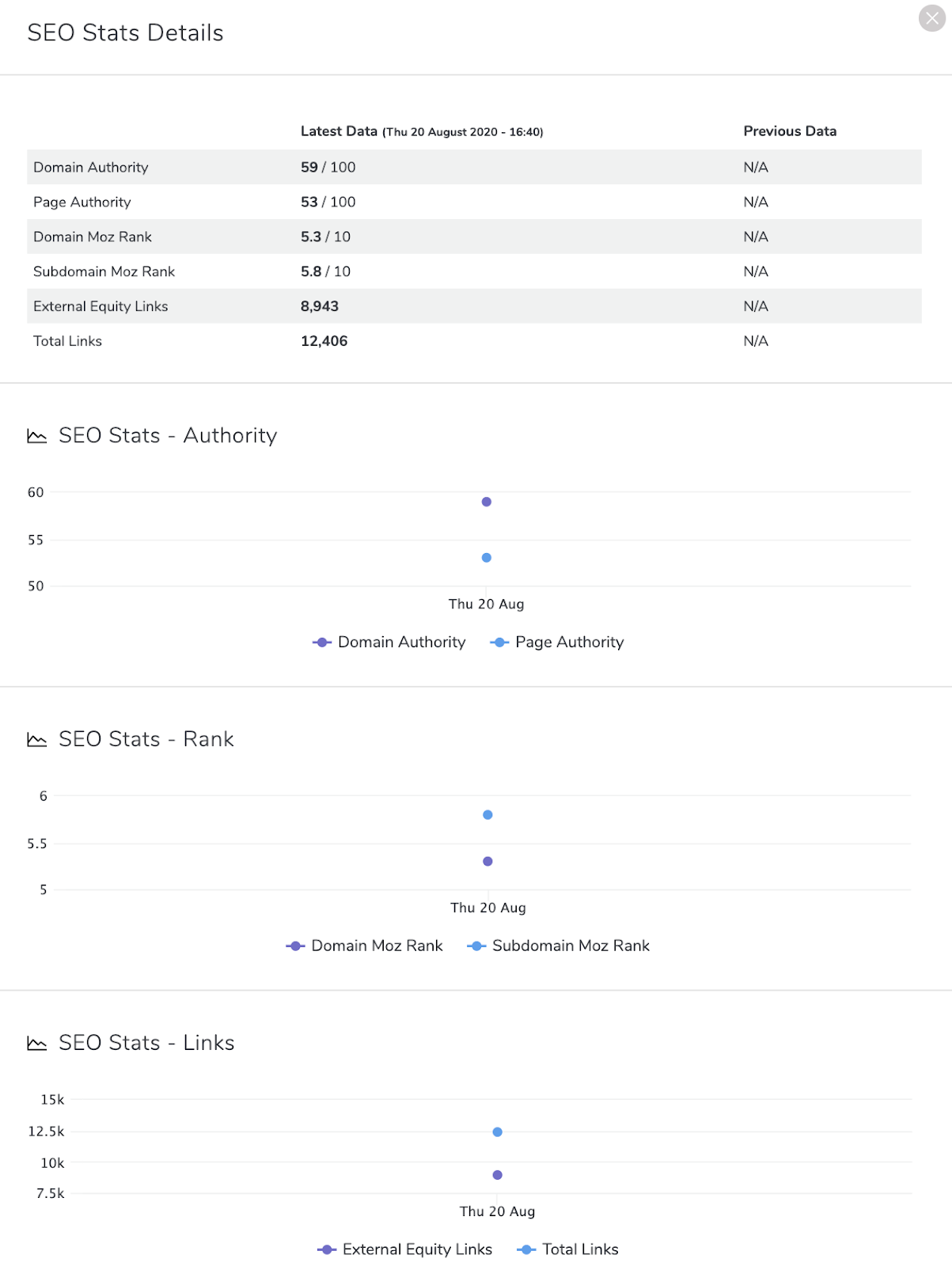 Change your SEO Monitor settings
Go to "Website Settings" in the left blue menu, on the left side of this page is "Monitor Settings" where you can switch your SEO monitors on/off, or pause them.