RapidSpike provides a SSL Certificate Monitor to ensure that you are kept notified of the important information regarding your configured SSL Certificates.
Once configured, we regularly check the expiry date of your SSL Certificates and notify you using your preferred notification method starting at 30 days before the expiry date.
Add SSL Certificate Monitoring
When you set up a new website/webapp, an SSL Certificate monitor will be automatically added, as it is one of our core monitoring tools.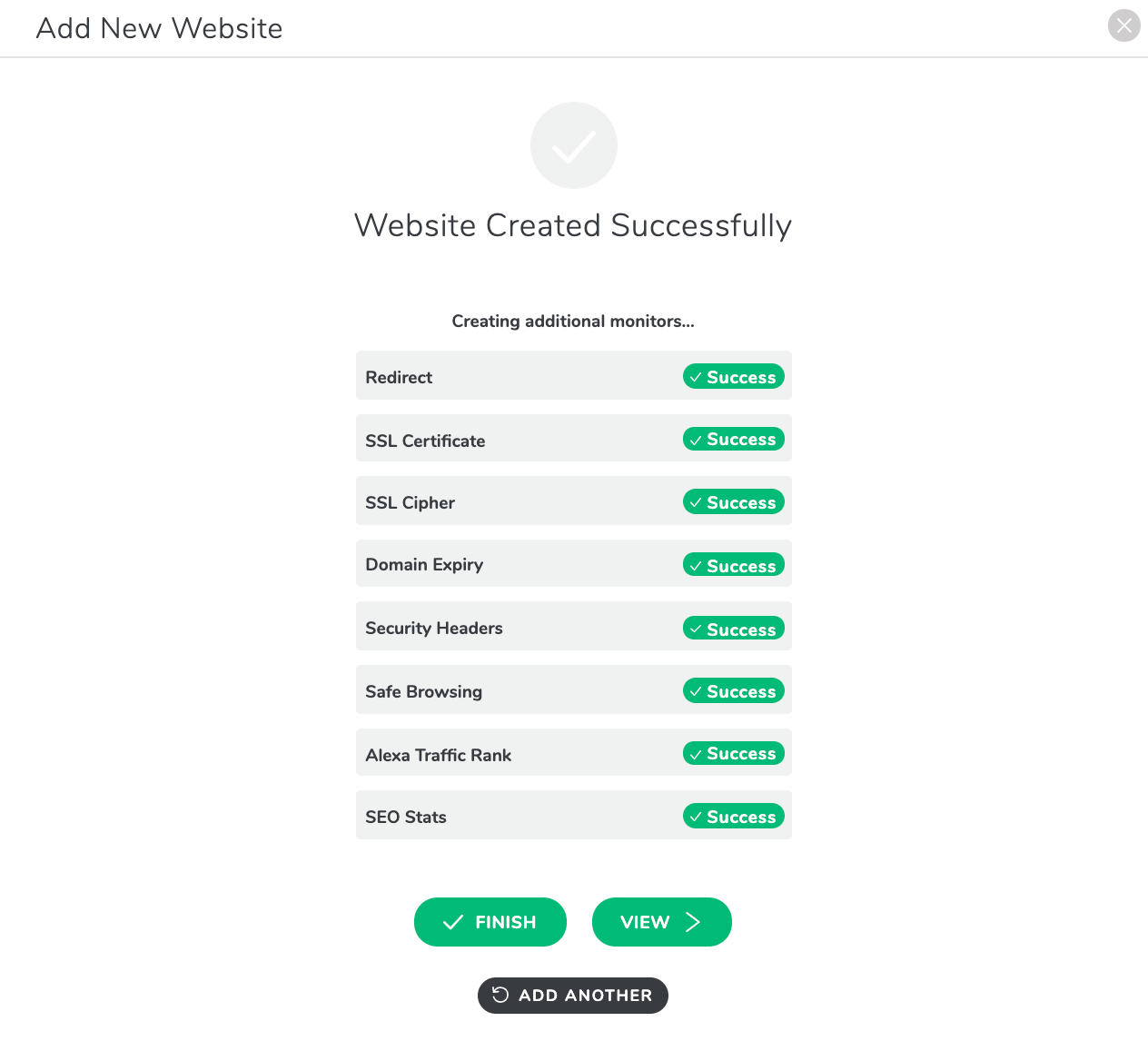 View the Status of your current SSL
On the right side of the "Website Overview" page will be the current status of your SSL Certificate monitor. This will give you the current state of the monitor (Green being fine, amber for having issues, red being critical and grey being paused) and tell you the days remaining until the current SSL is up for renewal.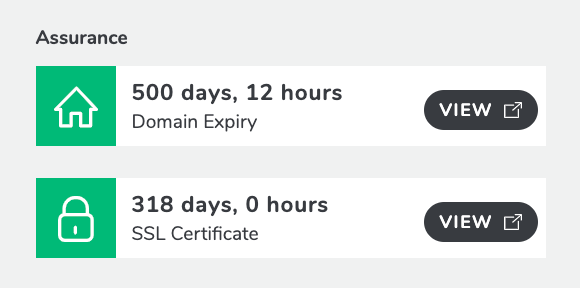 Click the "View" button to see the data for this monitor in greater detail.

Change SSL Certificate Settings
Go to "Website Settings" in the left blue menu, and on the right side of this page are the settings for each core monitor. Here you can pause or delete your SSL Certificate monitor.