A list of all running and paused User Journeys associated with the current website.
Add New User Journeys
User Journeys are the most powerful tool in a performance teams arsenal. To get started simply go to the website you would like to add a user journey too, and in the left blue menu click "User Journeys".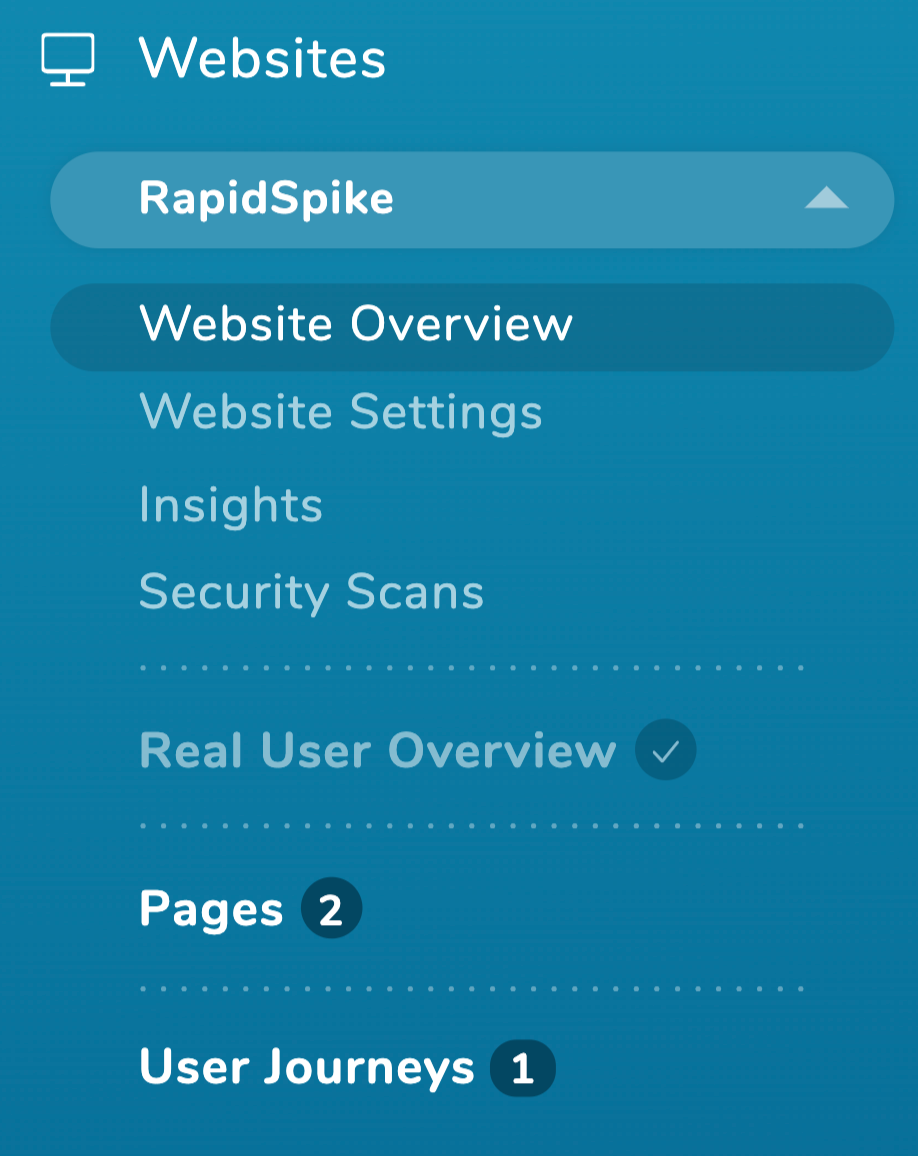 Then click the green "Add Journey" button in the top right corner of the page.

You'll then have the option to name your journey, give it a description and choose the website to tie the journey to. You can adjust the frequency of your user journey and choose the region(s) for it to be tested from. Following that you'll be able to hit "view journey" and get started setting it up.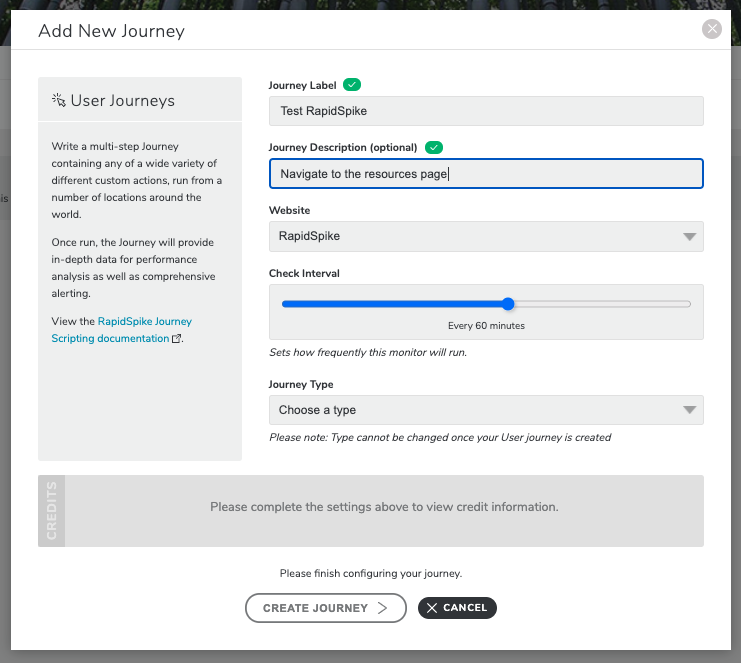 Journey Overview
Use the Journey Overview in the left blue menu to monitor the progress of your User Journey.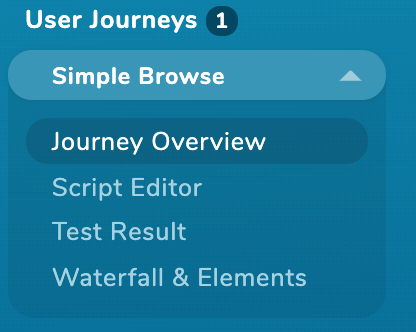 On this page you will be able to review the "Status & Performance", "Errors" & "Screenshots", in their respective tabs. Here we provide statistics and graphs to illustrate your User Journey's performance.