Sitemap Monitoring allows you to monitor your entire sitemap within minutes. Uptime monitors are great for monitoring your core pages, however maintaining visibility over your entire sitemap is equally as important from a customer experience, performance and SEO perspective.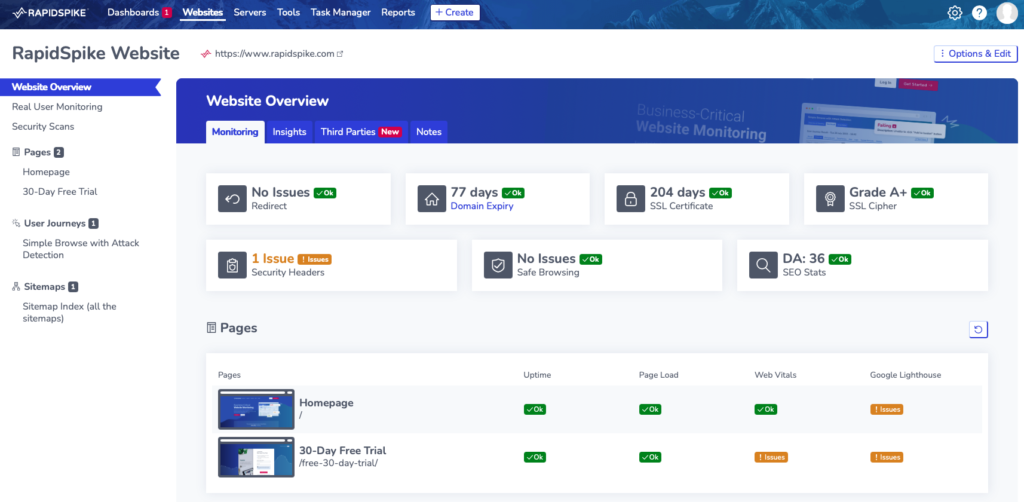 Adding your site map is easy, All you need is the XML file(s) of the site maps you want to monitor. Select the Website you want to monitor and click 'Add Sitemap' in the 'Sitemaps' section.
The Website will automatically fill out depending on the site you have selected, fill in the Sitemap Path so RapidSpike can see the URL's you are looking to monitor.
Next is the Check Interval section for setting the frequency you would like the sitemap to be checked. You can monitor the map as frequently as every hour however we would generally recommend weekly as this will provide you with enough visibility to identify any issues easily.
Finally, select the region(s) you want to be monitored and click 'Calculate'.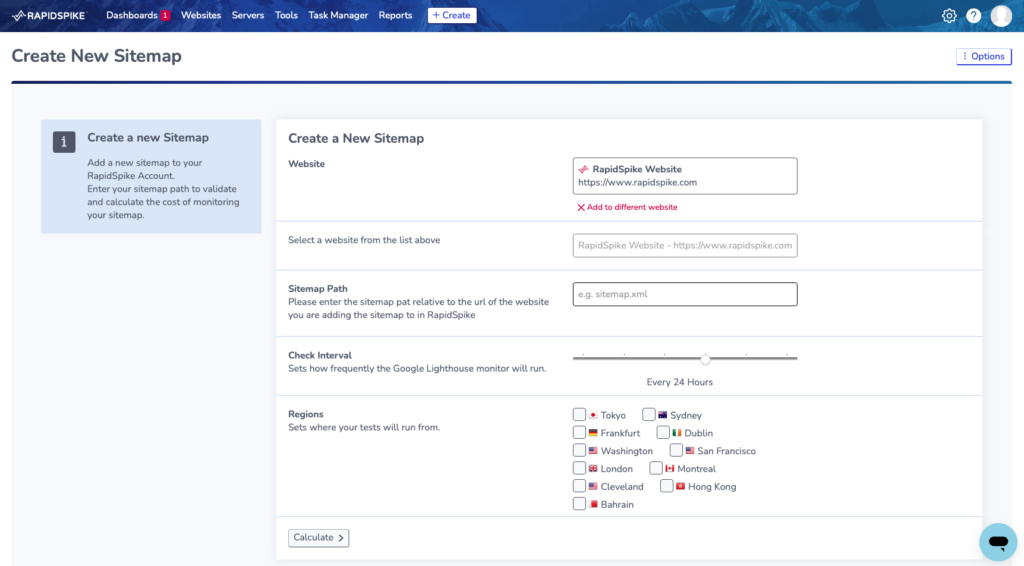 This will bring you to the Sitemap dashboard with all the URLs that have been scanned along with the response codes associated with each URL. The credits allocated to this monitor vary depending on the number of URLs in the sitemap, frequency and number of regions.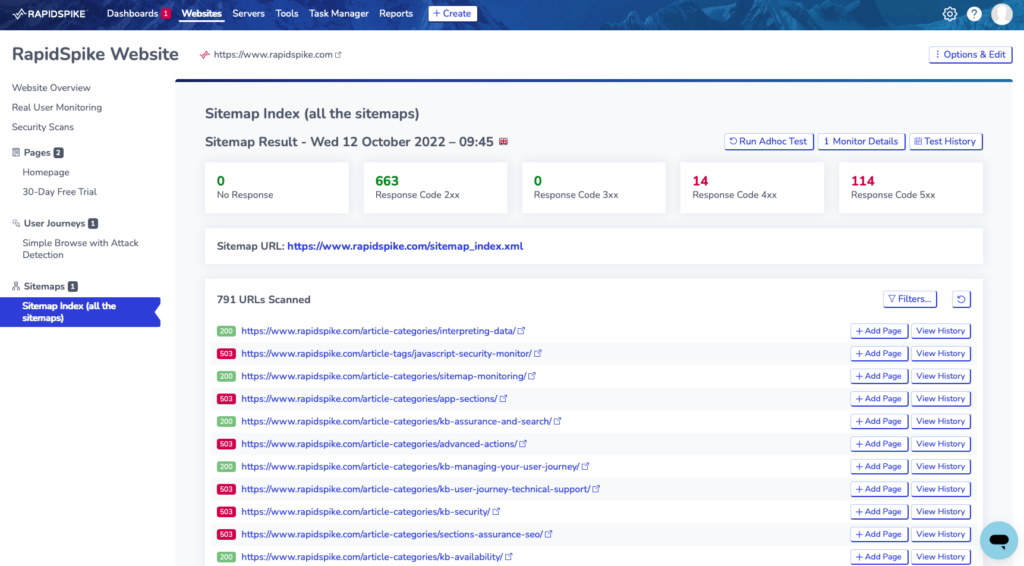 The top panel shows response codes and the number of URLs showing that code. If you want to view a specific code such as "4xx", Click the overall code number which will populate the list with all response codes of "4xx". You can also filter by ascending/descending.

Once you have found a URL that you want to investigate further, click the 'View' button in the URL list. This panel will show the previous tests and the response code received as well as response times and regions. This is great for identifying intermittent issues and finding out the time/date we flagged the URL as changing the response code.