If your User Journey is displaying issues you can download the HTTP Archive of the step that is failing to identify any potential problematic elements affecting your journey's performance.
Navigate to the User Journey you would like to download the HTTP Archive for, and go to "Test Result" in the left blue menu.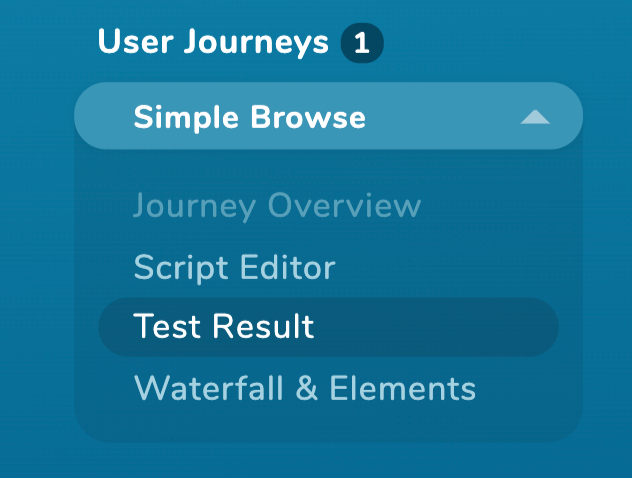 Choose the test result you would like to review using the "Change Result" button.

Then go to the "Script" tab to view the performance of each step of the journey during the test.

Underneath each step is the option to download the HTTP Archive. In this section, you can also see the Page Source, to see what elements loaded on the page when it failed. 
See our blog post on the Page Source here!

Click the Waterfall & Elements button to view the load time of each element. On this page you can also download the HTTP Archive, simply by selecting the step of the journey you wish to view and clicking the download button of the blue bar at the top of the page.

See our blog post on reading and understanding Element Waterfalls here!