This graph allows you to view and compare the DOM and Render times for each step of your user journey.
Navigate to the User Journey you would like to review, and go to "Journey Overview" in the left blue menu.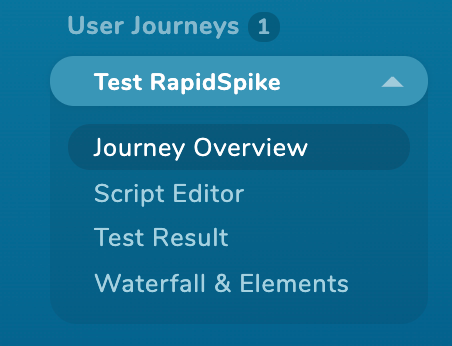 At the bottom of this dashboard is the "Step Graph", which displays the DOM and Render times of each step of your journey. Include or exclude each individual step by selecting its label and line colour at the bottom of the graph.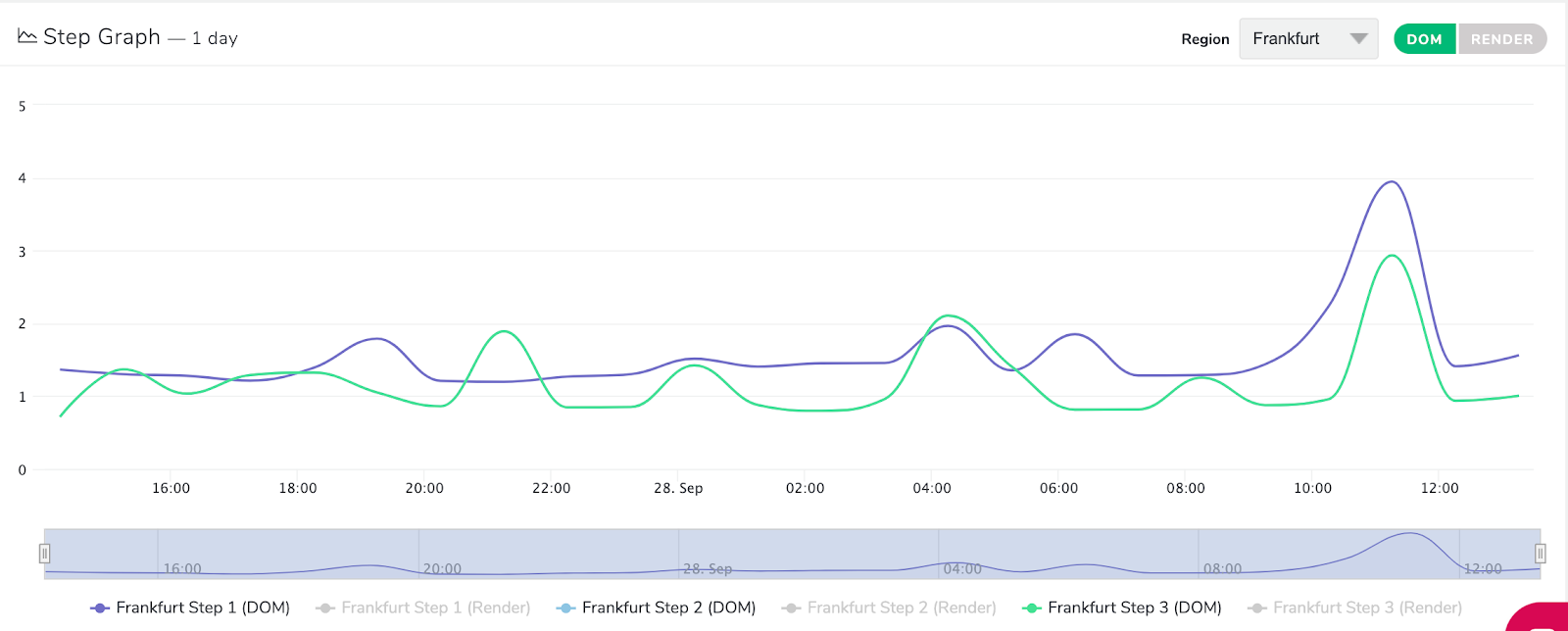 Toggle between DOM and Render, and different regions, using the buttons in the top right corner of the graph. You can also adjust the data history period the graph displays by clicking the clock icon at the top of the page, where you can view data up to 90 days prior to today's date.